When you purchase through our links, we may earn a commission. As an Amazon affiliate, we earn from qualifying purchases.
Article by
Dan S. Morris
Dan S. Morris is the Chief Content Editor and founder of ChosenFurniture. He covers high-quality furniture products designed to last, so he is the best contact for house goods advice.
| Updated on August 26, 2023
What is a Yorkshire Chair?
The Yorkshire Chair is a classic English furniture design that originated in, and takes its name from, the county of Yorkshire in northern England. Characterized by its simple, ladder-back design and often rush or cane seat, the Yorkshire chair emerged in the 17th century and remains popular today as an elegant dining room accent.
History and Origins
The Yorkshire chair traces its roots to the 1600s in rural Yorkshire, where local artisans began producing simple, lightweight chairs made from indigenous woods like oak, ash, and elm. The earliest Yorkshire chairs featured a rectilinear slatted back reminiscent of a ladder and legs connected by plain stretchers. The seats were often woven from rush or cane, which provided a flexible, comfortable seating surface.
The sparse design of the Yorkshire chair was driven by necessity – it used minimal materials and was easy to produce. But the open slatted back also provided ventilation, while the nature of the seating allowed the chair to flex slightly and accommodate movement. These practical features made the Yorkshire chair ideal for use around the farmhouse kitchen table.
Some variations emerged as the Yorkshire chair spread in popularity across England over the 1700s and 1800s. More intricate chairs incorporated decoratively turned spindles or contoured seat shapes. Woods expanded beyond the local varieties to include walnut and mahogany. And while the original ladder-back design remained prevalent, some Yorkshire chairs also featured splats or spindles in the back.
Common Features and Styles
Despite changes over time, certain features have defined the Yorkshire chair. Below are some of the most characteristic elements.
Slatted ladder-back: The iconic slatted back resembles a ladder, with horizontal slats or rods extending between two upright posts. The openness allowed air to circulate.
Rush or cane seat: Early Yorkshire chairs had flexible rush or woven cane seats, providing comfort and a slight bounce. Some modern versions feature upholstered seats instead.
Straight legs and stretchers: The legs connect with H-shaped stretchers near the bottom, which provide stability on four points.
Spindle or splat backs: On later Yorkshire chairs, the ladder-back sometimes gave way to vertical spindles or slats called splats. But the ladder-back remained most common.
Turned or shaped parts: Decorative turning on the legs, stretchers, and other elements was sometimes present, adding visual interest and curves.
The Yorkshire chair today encompasses a range of styles, from the traditional country kitchen chair with a rush seat and simple ladder-back to more ornate Victorian parlor versions with contoured seats, cabriole legs, and carved splats. But the underlying DNA of the humble English original still resonates.
🪑 This is no ordinary chair, my friend. It's the epitome of Yorkshire comfort and sophistication. 💁‍♂️ Sit back, relax, and enjoy your tea ☕️ while feeling like a true Yorkshireman. #YorkshireChair 🏡 #Furniture #FurnitureGlossary
Click To Tweet
Use and Placement
With its elegant, understated profile, the Yorkshire chair can serve multiple functions in casual and formal settings. Here are some popular ways to incorporate Yorkshire chairs:
As dining room side chairs – Yorkshire chairs make excellent dining room side chairs. Their antiqued style adds a touch of Old English charm to the space.
To accent a kitchen – The Yorkshire chair's origins as a rustic kitchen chair means it looks right at home in today's kitchens as secondary casual seating.
In a sitting room – The chairs lend a comfortable feel in a sitting room or den, grouped around a fireplace or as accent chairs.
As desk chairs – The smaller Yorkshire chairs work nicely as desk chairs in home offices or studies.
On porches or patios – The Yorkshire chair's weather-resistant durability makes it suitable for covered outdoor spaces.
In cottage-style rooms – With their classic ladder-back design, Yorkshire chairs naturally suit cottage, farmhouse, and provincial décor styles.
Whether using just one as an accent or a complete set around the dining table, Yorkshire chairs are versatile pieces that infuse traditional character into the casual cottage and formal dining spaces. Their enduring appeal and comfortable seats make them fixtures in English country homes. Numerous reproduction Yorkshire chairs keep this historical English chair design alive for those desiring the look today.
Craftsmanship and Materials
Part of the appeal of the Yorkshire chair lies in its artisanal craftsmanship. Built to last using traditional woodworking techniques, antique Yorkshire chairs have graced English homes for centuries. Here are some details on how they're constructed:
Frame: The frame consists of two vertical rear posts connected by rods or rungs that form the iconic ladder-back. The front and side rails join the front and rear legs.
Legs: The front and rear legs are typically gently curved and splayed for stability. Leg ends may be plain or have decorative carving.
Stretchers: H-stretchers provide rigidity. Ring and spindle turnings add ornamentation to fancier chairs.
Seat: Traditionally made of tightly woven rush or cane attached to the frame with woven binding or nails. It may also be splint wood, burlap, or upholstered.
Back: Early Yorkshire chairs featured a basic ladder-back. Later some added vertical spindles or slats between the rungs called splats for more comfort and decoration.
Armrests: Some Yorkshire chairs include armrests, usually curved with scroll shapes on the ends.
Joinery: Yorkshire chairs are crafted using traditional joinery like mortise and tenon joints, secured with glue and nails.
Woods: Initially, English hardwoods like oak, ash, and elm were used. Later birch, walnut, cherry, and mahogany were also common choices.
Finish: A clear lacquer or oil and wax finish protects the wood while highlighting its natural tone and grain.
While antique Yorkshire chairs possess unique imperfections and marks of their age and hand-craftsmanship, new reproductions aim to maintain the integrity of traditional methods and materials.
Enduring Popularity
While the Yorkshire chair dates back three centuries, its minimalist style and comfortable functionality have kept it relevant in English homes today. The chairs embody an old-fashioned charm that's hard to replicate. Their familiar ladder-back design almost immediately conveys a sense of English tradition and craftsmanship.
Beyond just aesthetics, the Yorkshire chair delivers on practicality as well. The chair's rustic materials, like rush and cane, withstand generations of use. Their lighter scale makes them highly movable around the home. And the ergonomic seats conform to the body's natural curves and angles.
For interior designers, the Yorkshire chair represents a timeless furniture staple. The chairs work well with both contemporary and traditional décor. They make intelligent additions to kitchens and dining spaces where their relatively compact size allows them to tuck beneath tables. They also lend one-of-a-kind character to living spaces like dens and studies when used as accent chairs.
Part of the local cultural heritage of Yorkshire, the Yorkshire chair ultimately embodies an authentic craft tradition that still resonates today. Their unassuming presence often belies the chairs' significance as symbols of classic English design. While many chair styles fall in and out of vogue, the Yorkshire will remain a fixture of English homes for years.
More Reads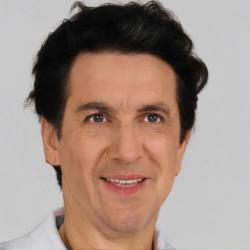 Dan S. Morris is a longtime furniture and design enthusiast with a passion for beautiful and functional arrangements and a human-centered approach to home decor that integrates the needs of people. He is the founder of Chosen Furniture. Dan and his team are faithful to serving you with savvy client-focused information and furniture reviews, with uncompromising integrity as the hallmarks of their service.