When you purchase through our links, we may earn a commission. As an Amazon affiliate, we earn from qualifying purchases.
Article by
Dan S. Morris
Dan S. Morris is the Chief Content Editor and founder of ChosenFurniture. He covers high-quality furniture products designed to last, so he is the best contact for house goods advice.
| Updated on
What Is a Corridor Kitchen?
A corridor kitchen, also known as a galley kitchen, is a layout commonly found in smaller homes, apartments, or narrow spaces where efficiency and functionality are prioritized. This kitchen design features two parallel countertops or cabinets on opposite walls, creating a long, narrow space resembling a corridor.
A corridor kitchen is a compact and efficient design that optimizes limited space by organizing appliances, countertops, and cabinets along two parallel walls. This layout creates a central pathway, resembling a corridor, which gives the kitchen its name.
The Features of a Corridor Kitchen
A corridor kitchen typically has two parallel walls with a central aisle. Here are some key features that define this kitchen layout:
Space Efficiency
The primary advantage of a corridor kitchen is its space efficiency. By utilizing the two parallel walls, this layout maximizes the use of available space. It is particularly suitable for small to medium-sized kitchens, apartments, or narrow spaces where every inch matters.
Workflow Optimization
A corridor kitchen layout is designed to optimize the workflow in the kitchen. The parallel arrangement of appliances, countertops, and cabinets creates a linear flow, allowing for a smooth and efficient cooking process. The cook can easily move between different workstations without having to navigate around obstacles, enhancing convenience and productivity.
Compact Design
The corridor kitchen's compact design makes reaching everything within arm's reach easier. The proximity of the countertop, sink, stove, and refrigerator ensures that essential components are within easy access, minimizing the need for excessive movement or stretching.
The Advantages of a Corridor Kitchen
Now that we understand the features of a corridor kitchen, let's explore the advantages it offers:
Efficient Use of Space
Corridor kitchens are popular for smaller homes or apartments with limited space. By utilizing the available wall space, this layout ensures that every inch is put to good use, providing ample storage and work areas.
Streamlined Workflow
The linear arrangement of a corridor kitchen optimizes the workflow, especially when it comes to meal preparation. With everything nearby, from the sink for food prep to the stove for cooking and the refrigerator for storing ingredients, the cook can easily navigate between tasks, resulting in a smooth and efficient cooking process.
Enhanced Safety
Corridor kitchens can offer enhanced safety benefits. With a clear central pathway, there are fewer chances of collisions or accidents in kitchens with multiple access points or open layouts. It is beneficial when multiple people are working in the kitchen simultaneously.
Design Flexibility
A corridor kitchen can still offer design flexibility despite its compact size. You can create a visually appealing and functional kitchen with the right materials, colors, and finishes. Additionally, various design options for cabinets, countertops, and appliances are available to suit your style and preferences.
Considerations for a Corridor Kitchen
While such kitchen offers numerous advantages, there are certain considerations to keep in mind when opting for this layout:
Limited Space
Although it maximizes space efficiency, it is essential to recognize its limitations. If you have a large family or frequently entertain guests, the restricted space may pose challenges regarding storage, movement, and accommodating multiple cooks simultaneously.
Natural Lighting
Since a corridor kitchen typically has two parallel walls, it may limit the amount of natural light that enters the space. Consider incorporating adequate artificial lighting and employing light colors for the walls, cabinets, and countertops to create an illusion of a brighter and more open environment.
Ventilation
Proper ventilation is crucial in any kitchen, including a corridor kitchen. Since there are limited exterior walls for ventilation, it is important to install an efficient exhaust system to remove cooking odors, smoke, and excess heat from the space.
FAQs
Here are some frequently asked questions about corridor kitchens:
Are these kitchens suitable for small apartments?
Yes, corridor kitchens are an excellent choice for small apartments or spaces with limited square footage. Their space-efficient design and streamlined workflow make them ideal for maximizing functionality in compact areas.
Can I incorporate an island in a corridor kitchen?
While these kitchens typically do not have enough space for a traditional island, you can explore alternatives like a narrow rolling cart or a peninsula extending from one of the walls. These additions can provide storage and countertop space without obstructing the central pathway.
How can I make a corridor kitchen feel more spacious?
To make a corridor kitchen feel more spacious, you can employ a few design tricks. Opt for light-colored cabinets and countertops to reflect light and create an airy atmosphere. Installing mirrors on one or both ends of the kitchen can also give the illusion of a larger space.
What are some suitable storage solutions for these kitchen?
In a corridor kitchen, storage is of utmost importance. Consider utilizing vertical space with tall cabinets or open shelving. Additionally, pull-out organizers, hooks, and magnetic strips can help maximize storage and keep the countertops clutter-free.
A corridor kitchen, with its space-efficient design and optimized workflow, offers a practical solution for small to medium-sized kitchens or limited spaces. This layout maximizes functionality and ensures a smooth cooking process by organizing appliances, countertops, and cabinets along two parallel walls. While space and natural lighting may have limitations, careful planning and design choices can overcome these challenges and create a visually appealing and efficient kitchen.
More Reads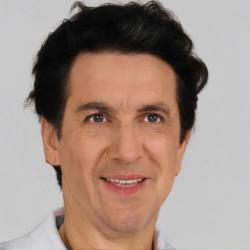 Dan S. Morris is a longtime furniture and design enthusiast with a passion for beautiful and functional arrangements and a human-centered approach to home decor that integrates the needs of people. He is the founder of Chosen Furniture. Dan and his team are faithful to serving you with savvy client-focused information and furniture reviews, with uncompromising integrity as the hallmarks of their service.