When you purchase through our links, we may earn a commission. As an Amazon affiliate, we earn from qualifying purchases.
Article by
Dan S. Morris
Dan S. Morris is the Chief Content Editor and founder of ChosenFurniture. He covers high-quality furniture products designed to last, so he is the best contact for house goods advice.
| Updated on June 29, 2023
What is Queen Anne Style?
Queen Anne refers to a distinctive style of furniture that emerged during the reign of Queen Anne of England. This design is recognized for its elegant and graceful attributes, featuring curved shapes, well-balanced proportions, and intricate detailing. It represents a shift from the heavy and ornate styles of the preceding Baroque period, embracing a more refined and restrained aesthetic.
Historical Background
In the realm of furniture, few styles can rival the enduring charm and refined sophistication embodied by Queen Anne. Its timeless elegance stands as a testament to impeccable craftsmanship and enduring appeal. This furniture style has garnered the fascination and admiration of enthusiasts and collectors for centuries. Its name pays homage to the reign of Queen Anne of England (1702-1714).
This furniture style is a remarkable testament to its era's unmatched craftsmanship and artistic finesse. Distinguished by its graceful curves, refined proportions, and meticulously crafted details, it epitomizes the pinnacle of excellence in design.
To understand the essence of this furniture, we must return to the early 18th century. Queen Anne's reign marked a significant shift in furniture design, moving away from the heavy, ornate styles of the preceding Baroque period. Influenced by the growing interest in simplicity and elegance, Queen Anne furniture embraced a more refined aesthetic.
Characteristics of Queen Anne Furniture
The furniture is characterized by its graceful curves and subtle ornamentation. One of the defining features of this style is the cabriole leg, which showcases an elegant S-shaped curve terminating in a pad, slipper, or trifid foot. These legs are often intricately carved, adding a touch of sophistication to the furniture.
Another prominent feature is the use of veneers. Unlock the artistry of veneering, where mastery lies in applying a delicate layer of exquisite wood upon a sturdy walnut, mahogany, or maple foundation. Embrace the confidence that comes with the fusion of beauty and strength, meticulously crafted to perfection. This technique allows for intricate and intricate patterns, creating a sense of depth and richness in the furniture.
The chairs and tables exhibit a refined elegance. Chairs often feature a curved back, a central splat, and a horseshoe-shaped seat. The chair arms are typically curved and end in delicate scrolls. Tabletops are often oval or rectangular with rounded edges, exuding a sense of gentility.
Intricate marquetry and inlay work are common in Queen Anne furniture. These decorative techniques involve using contrasting woods or materials, such as mother-of-pearl, to create intricate patterns and designs.
Enduring Appeal
Despite being rooted in the 18th century, Queen Anne furniture holds a special place in the hearts of collectors and interior enthusiasts today. Its timeless appeal is its ability to blend seamlessly with traditional and contemporary settings.
Queen Anne furniture's clean lines and delicate curves make it versatile and adaptable. It can effortlessly complement various interior styles, from classic and formal to more eclectic and modern.
Additionally, the craftsmanship and attention to detail exhibited in Queen Anne furniture exemplify the dedication of skilled artisans from the past. Owning a piece of Queen Anne furniture is a nod to history and a celebration of timeless beauty and superior craftsmanship.
👑 Queen Anne furniture is absolutely exquisite! With its elegant curves and graceful lines, this style brings a touch of sophistication to any space. ✨ #QueenAnneFurniture #Furniture #FurnitureGlossary 🏰
Click To Tweet
Appreciating Queen Anne Furniture
If you want to incorporate Queen Anne furniture into your home or collection, there are several avenues to explore. Antique stores, auctions, and online marketplaces often offer a wide range of authentic Queen Anne pieces. When making a purchase, it is essential to authenticate the furniture's provenance and verify its condition to ensure its value and longevity.
To fully appreciate Queen Anne furniture, it is also beneficial to understand the broader context of the era in which it was created. Familiarize yourself with the prevailing design trends, historical events, and societal influences of the time. This knowledge will deepen your appreciation for the style and enable you to curate a thoughtful and cohesive collection of Queen Anne furniture.
Incorporating Into Your Space
When integrating Queen Anne furniture into your home, it's important to consider the overall aesthetic and ambiance you wish to create. Here are a few tips to help you achieve a harmonious blend:
Balance: The furniture often pairs well with other furniture styles, such as Chippendale or Georgian. Aim for a balanced mix of pieces to create visual interest and prevent a space from feeling overly uniform.
Color Palette: Opt for a color palette that complements the rich tones of the wood used in Queen Anne furniture. Soft, neutral shades like cream, pale blue, or sage green can create a soothing backdrop while allowing the furniture to take center stage.
Textiles: Enhance the elegance by incorporating luxurious textiles. Consider upholstering chairs with velvet or silk fabrics and adding decorative pillows and throws for extra comfort and luxury.
Lighting and Accessories: Choose lighting fixtures and accessories that enhance the overall aesthetic. Crystal chandeliers, decorative mirrors, and intricate candleholders can accentuate the sophistication of this furniture style.
Preserving and Maintaining
Proper care and maintenance are essential to ensure the longevity and beauty of your Queen Anne furniture. Here are some guidelines to follow:
Cleaning: Dust your furniture regularly with a soft cloth or a feather duster. Avoid using abrasive or chemical-based cleaners that may damage the wood or finish. Instead, use a mild water solution and a gentle wood cleaner when necessary.
Sunlight Protection: Protect your furniture from direct sunlight, as it can cause fading and discoloration over time. Position pieces away from windows or use curtains or blinds to filter the sunlight.
Avoid Moisture and Temperature Fluctuations: Keep your furniture in a controlled environment to prevent damage from excessive humidity or extreme temperature changes. Avoid placing Queen Anne furniture near heating vents or air conditioning units.
Professional Restoration: If your Queen Anne furniture requires restoration or repairs, consult a professional furniture restorer with expertise in antique pieces. They can help preserve the integrity of the furniture while maintaining its historical value.
Queen Anne furniture style continues to captivate furniture enthusiasts with its timeless elegance and refined craftsmanship. The graceful curves, intricate details, and delicate proportions make it a symbol of sophistication and beauty. By understanding the historical context, appreciating its enduring appeal, and incorporating it thoughtfully into your space, you can create a truly remarkable and timeless interior that pays homage to this remarkable furniture style. Embrace the allure of Queen Anne furniture and allow its charm to enrich your surroundings for years.
More Reads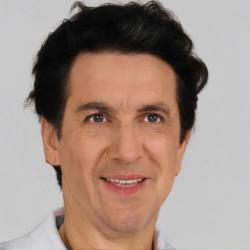 Dan S. Morris is a longtime furniture and design enthusiast with a passion for beautiful and functional arrangements and a human-centered approach to home decor that integrates the needs of people. He is the founder of Chosen Furniture. Dan and his team are faithful to serving you with savvy client-focused information and furniture reviews, with uncompromising integrity as the hallmarks of their service.