When you purchase through our links, we may earn a commission. As an Amazon affiliate, we earn from qualifying purchases.
The beauty and elegance of craftsmanship and design
Article by
Kate Wilson
Kate Wilson is a writer and fact checker for home decor and furnishings at ChosenFurniture. She enjoys splitting her finds with others.
| Updated on May 31, 2023
What Is Chippendale Style Furniture?
Chippendale style furniture is a type of design that originated in the mid-18th century and was popularized by Thomas Chippendale. The style takes inspiration from various sources, including French Rococo, Chinese, Gothic, and Neoclassical.
Low seating positions and an overall elegant appearance mark it. Pieces often feature intricate carvings, ornate legs, cupboards with drawers, and finely crafted woodwork with marquetry inlays – usually mahogany or walnut. Upholstered pieces have soft fabrics such as silk, velvet, or leather. Carved wood cabriole legs completed the distinct look of a piece of Chippendale furniture, making it more attractive and memorable.
RELATED: 27+ Timeless Style of Furniture That Never Goes Out of Fashion
Key Takeaways
Characterized by its distinct style of cabriole leg, ball and claw feet, pierced splat back chairs, and intricate carvings.
Popular pieces include tables, desks, chests of drawers, and chairs in various styles such as rococo and Gothic revival.
Its beauty and quality of construction have earned it great respect over several centuries.
Many reproductions are available on the market, although they don't compare to the quality of early pieces.
Characteristics of Chippendale Furniture
Chippendale furniture is renowned for its classic design, combining traditional English, Chinese, and French elements. Distinctive features include the cabriole leg, a curved S-shaped leg that tapers from knee to foot; the ball and claw foot, in which a human hand grasps a carved ball; elaborate carvings of shells and foliage on legs, skirts, and corners of pieces; and intricately designed brass handles.
Chippendale chairs typically have an ornate back panel with geometric or floral patterns, while sofas may be adorned with scrolled arms. The overall effect is sophisticated yet inviting – perfect for adding timeless elegance to any room.
Mahogany, walnut, or rosewood are common materials for this kind of furniture, and hand-painted accents are always included. To get an excellent product that will go through several generations, you may have to spend a big fortune on the furniture because of the effort and expertise necessary to manufacture the pieces.
Despite its reputation for grandeur and elegance, its adaptability may be its distinguishing characteristic. Its timeless design is appropriate for traditional and contemporary settings – from classic living rooms to modern bedrooms.
🪑 Discover the timeless elegance of Chippendale furniture ✨! Known for its intricate carvings and exquisite craftsmanship, it's perfect for adding a touch of luxury to any space 😍. #ChippendaleFurniture #InteriorDesign…
Click To Tweet
Pros of Chippendale Furniture
Its sturdy construction is the result of using premium wood.
Its classic style adds an air of sophistication to any room.
The construction process is precise and detailed.
This type of furniture can last generations if cared for properly.
Chippendale furniture can be easily combined with other furniture styles.
Many pieces come with functional storage solutions making them also practical.
Cons of Chippendale Furniture
It is often costly, making purchasing difficult for many people.
Furnishings of this style can be weighty and challenging to move around.
Due to their age and limited availability, several goods are hard to find.
The design of the Chippendale style may not fit in with modern homes.
They might require more time and effort to maintain than other pieces.
Expert Opinion
"Chippendale designs fall into three main styles: Gothic, Rococo (
called modern in the pattern book
), and Chinese. Chippendale blended these disparate stylistic elements into harmonious and unified designs." –
Britannica.com
Why Choose Chippendale Style Furniture for Your Home?
Chippendale-style furniture has been a popular choice for many years, and it is beloved for its classic beauty and timeless appeal. The Chippendale style, created by Thomas Chippendale in the middle of the eighteenth century, is immediately recognizable. This elegant style blends traditional elements with modern design principles to create stunning pieces that transform any room into a luxurious space.
Chippendale furniture is characterized by wood construction featuring intricate carvings and distinctive cabriole legs. Popular materials include mahogany and walnut, which add warmth and depth to any interior space. This type of furniture can create a truly stunning effect when paired with appropriate fabrics and finishes, such as brocade or velvet upholstery.
This furniture is perfect for creating an elegant, timeless atmosphere in their home. Pieces are built to last thanks to their high-quality construction and timelessly elegant details. With proper care and maintenance, these pieces can last for generations and be passed down as cherished heirlooms.
No matter what kind of look you want with your interior design, Chippendale-style furniture is sure to add a touch of class that is timeless and fashionable. If you're looking for quality furniture with a classic appeal, this is the right choice for your home.
Where to Buy Chippendale Style Furniture
There are some places to buy Chippendale-style furniture. If you're seeking original things, antique and vintage shops are the place to go first. Look for classic mahogany or walnut pieces with intricate carvings and curves that create a distinct visual look. Ebay and Etsy also have good selections of vintage and antique items, but it's essential to research the listings before buying as some sellers try and pass off modern reproductions as the real deal.
New reproductions can be found at retailers like Laurel Crown Furniture, 1stdibs, Chairish, AntiquesWorld, and Wayfair for those searching for more affordable options. These imitate the traditional look but may not use high-quality materials or craftsmanship compared to the originals. Additionally, visiting antique and vintage stores can lead you to modern reproductions if that interests you.
For those looking for a more custom experience, several artisans and small furniture makers offer Chippendale-style pieces. It's best to research beforehand to find out what materials they use and how long it usually takes them to make their pieces. Depending on the size, quality of wood, and degree of skill needed, custom orders might take longer than buying a ready-made piece and cost much more.
Finding quality Chippendale-style furniture requires time, research, and knowledge.
Iconic Pieces of Chippendale Furniture
Chippendale furniture is a timeless style of design that can be found in many homes today. Thomas Chippendale was an English cabinetmaker who sought to create stylish and functional furniture with classical influences. He drew inspiration from various sources, including Chinese and Gothic styles, to make his distinctive designs, combining traditional craftsmanship and ornamental details. The result was pieces of furniture that have become classics in their own right.
One of the most iconic pieces of Chippendale-style furniture is the Secretary Desk. This piece typically consists of three stacked drawers at the base, topped by a slant-front hinged lid for storage space. This is followed by a shelf-and-cabinet-filled bookcase section, sometimes called the "bookcase top." Working from home would benefit significantly from this desk because of its convenient book storage and access system.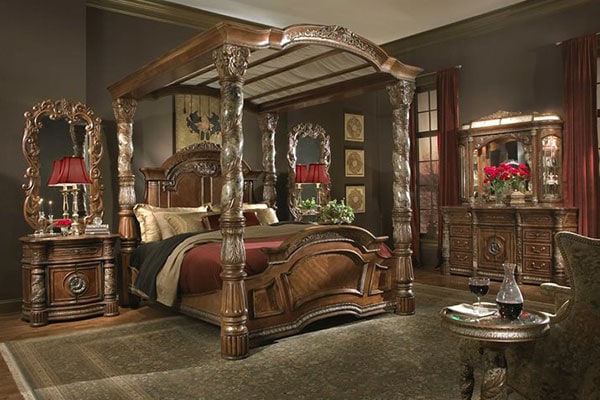 Another iconic piece of Chippendale furniture is the Camelback Sofa. This piece features a tall back with gently curved sides, which gives it its distinctive camel-like shape. The arms are often also curved, and there are typically turned legs at the base. This couch is an excellent addition to any space since it can be dressed up or down to suit the occasion.
Don't forget the wingback chair. This chair is characterized by its high backrest, which curves around the sides of the chair to form "wings." The wingback chair often features intricate carving details and is typically upholstered with high-quality leather or fabric. This chair is often used as a statement piece in a room or as a comfortable reading chair.
The Tallboy is another iconic piece of Chippendale-style furniture. This tall chest of drawers typically features six to eight drawers and has a narrow and tall design, making it ideal for small spaces. The Tallboy often has intricate carving details and is made from high-quality woods such as mahogany or walnut.
The Chinese Chippendale chair is one more iconic piece of Chippendale furniture. This chair is characterized by its intricate fretwork on the backrest, reminiscent of Chinese latticework. The Chinese Chippendale chair often has cabriole legs, ball-and-claw feet, and intricate carving details on the arms and legs. This chair is often used as a statement piece in a dining room or a stylish accent chair in a living room.
A final iconic piece of Chippendale furniture style is the Highboy Chest of Drawers. As the name implies, this piece is tall and features drawers extending to the top. It typically has four or five drawers perfect for storing clothing, linens, and other items. The Highboy Chest of Drawers can also be used as a bedroom or living room side table.
Incorporate Chippendale Style Furniture into Home Decor
The Chippendale style of furniture is a timeless classic. The furniture looks elegant and refined, with curved lines, decorative carvings, and inlays. It is a trendy choice for homeowners looking to incorporate this classic style's traditional beauty into their home décor.
When decorating with Chippendale furniture, paying attention to the details is essential. Many pieces have intricate designs carved into them that help bring out each piece's unique beauty and charm. This kind of furniture dates back to the 18th century; it is a suitable tribute to past ages while being suitable for contemporary living spaces.
Consider how a piece of Chippendale furniture will serve your needs and complement your existing furnishings before purchasing. If you want a statement piece, try to find something with elaborate carvings and inlays that will stand out. Chairs, side tables, and coffee tables are all great options when incorporating this style into your home. You can also purchase armoires and dressers with intricate designs that make them look like art pieces.
Choosing pieces made from quality materials such as solid wood or mahogany is essential to last a long time. Make sure to scrutinize the furniture before making a purchase. Check for damage or wear, such as cracks, scuffs, or loosened joints. Spending money on lasting things that won't need replacing for a long time is wise.
When selecting furniture in the Chippendale style, it is vital to consider its color and finish. There are many colors to pick from, so you can choose one that harmonizes with the rest of your furnishings. You should also ensure that any finishes used on the furniture have a protective topcoat to keep it looking beautiful for many.
Accessories can be a great way to add personality and flair to any room with Chippendale furniture. Consider adding some coordinating throw pillows or even a luxurious rug for an extra touch of sophistication and style.
Incorporating Chippendale-style furniture into your home décor adds an elegant touch of classic sophistication to your space. This timeless style helps bring out the unique beauty of each piece while maintaining a sense of tradition and history.
Expert Opinion
" While original furniture from the 1700s is hard to come by – especially in a well-preserved form, you can invest in replica pieces made from solid mahogany that is virtually undetectable as a modern equivalent." –
Architecture Art Designs
What Are the Alternatives to Chippendale Furniture Style?
Regency: it takes inspiration from the works of Thomas Hope and the French Empire. Simple lines, curved shapes, and symmetry characterize it.
Victorian: this 19th-century furniture style features ornate detailing, lavish carvings, heavy fabrics, and large cushions.
Art Deco: began in France in the early 20th century and spread worldwide due to its elegant lines and modern look. Furniture pieces within this style feature sharp angles and geometric patterns.
Mid-century modern: the movement focused on functionality over formality. Pieces are usually more minimalistic.
Frequently Asked Questions
What is Chippendale style furniture?
Chippendale furniture was produced in the mid-18th century and was associated with English designer Thomas Chippendale. Delicate carvings, cabriole legs, and elaborate ornamentation characterize it. Exquisite mahogany and walnut are only two high-quality materials used in its construction.
How can you tell if the furniture is Chippendale?
There are several ways to tell if the furniture is Chippendale style. Look for cabriole legs, ball-and-claw feet, intricate carving details, and the use of high-quality wood. The furniture should also have a timeless and elegant design incorporating classic and contemporary elements.
What are the different types of Chippendale furniture?
Chairs, couches, tables, desks, cabinets, and chests of drawers are just a few pieces of furniture that fall under the Chippendale-style umbrella. These pieces often feature intricate carving details, cabriole legs, and ball-and-claw feet and are made from high-quality woods such as mahogany or walnut. Some famous examples include the camelback sofa, the wingback chair, and the Chinese Chippendale chair.
What are the features of Chippendale furniture?
Intricate carving details, cabriole legs, ball-and-claw feet, and high-quality woods such as mahogany or walnut. Chippendale furniture also often features a timeless and elegant design that incorporates elements of classic and contemporary styles.
Have you heard of Chippendale Furniture?! 🤩 It's a style of furniture known for its intricate carvings and elegant curves. It's still popular today and adds a touch of luxury to any room! #chippendalefurniture #furniturestyles 🛋️
Click To Tweet
Conclusion
Chippendale style furniture offers unmatched beauty and superior quality construction, belying its traditional styling. It makes them ideal choices for antique investments and contemporary living and work spaces, ensuring they will remain popular among buyers seeking luxurious furnishing solutions now and into many years ahead!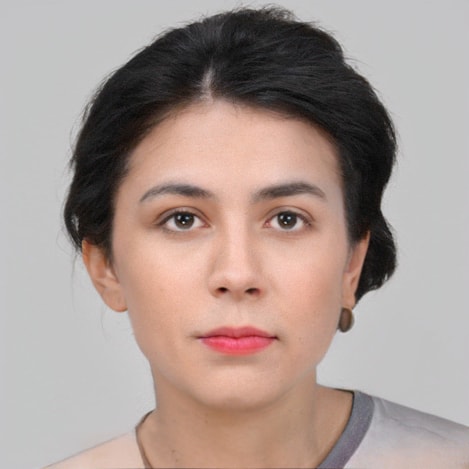 Kate Wilson is a writer and editor at Chosen Furniture. She has deeply loved home decor and furniture for as long as she can remember (and a newfound love for cappuccino) and enjoys sharing her finds with others. When not working, she loves listening to music, hanging out with his family, and exercising her creative side through oil painting.