When you purchase through our links, we may earn a commission. As an Amazon affiliate, we earn from qualifying purchases.
Article by
Dan S. Morris
Dan S. Morris is the Chief Content Editor and founder of Chosen Furniture. He covers high-quality furniture products designed to last, so he is the best contact for house goods advice.
| Updated on September 14, 2023
What is a Tight-Back Sofa?
A tight-back sofa, also known as a tight-back couch or tight-back settee, is a classic sofa style defined by its structured back and absence of loose cushions. Tight-back sofas feature a back that is tightly upholstered, with no gaps between the back cushions. Achieve a sleek and personalized appearance that introduces an element of elegance and refinement to any environment.
Characteristics of a Tight-Back Sofa
The defining characteristic of a tight-back sofa is its structured, button-tufted back. The back cushions are securely attached to the frame and do not move. This differs from a loose-back sofa, where the back cushions are detached and can be rearranged. Other key features of tight-back sofas include:
Taut upholstery along the back with no gaps, wrinkles, or sagging
Visible base below the seat cushions
Legs are usually tapered wood or metal
Arm styles vary from roll to straight to flared
Tight seat cushions with minimal padding
Often has button tufting along the back
While many tight-back sofas have an elegant, angular silhouette, the arms and back can be curved for a softer look. The overall aesthetic is traditional and formal, though some contemporary tight-back sofas have a lower profile and less ornate details.
🛋️ The Tight-Back Sofa is the perfect addition to any living space! Its sleek design and firm cushions provide ultimate comfort and support. ✨ Get ready to relax in style! #TightBackSofa #Furniture #FurnitureGlossary 🏡
Click To Tweet
Benefits of a Tight-Back Sofa
There are many reasons a tight-back sofa may appeal to certain homeowners:
Streamlined appearance – The smooth upholstery highlights the sofa's clean lines.
Structural support – The firm back provides more lumbar support.
Longevity – The fixed back cushions maintain their shape over time.
Clean look – Cushions don't shift around or sag, keeping the sofa looking orderly.
Versatility – Tight-back sofas work with various design styles.
Classic style – Their traditional roots give them an enduring, timeless appeal.
Considerations When Choosing Such a Sofa
While tight-back sofas have benefits, they aren't suitable for every space. Homeowners should keep the following criteria in mind when shopping for one:
Comfort – The structured cushions provide less softness and flexibility than a loose back. Please test it out.
Size – Measure the room to ensure the sofa dimensions fit well.
Style – Ensure the sofa's ornate details or sleek lines align with your décor.
Fabric – Tight-back sofas showcase upholstery; choose a textile that is durable and easy to clean.
Seat depth – Check that the seat depth accommodates people comfortably.
Arm height – Low arms can make getting up difficult; higher components provide support.
How to Incorporate a Tight-Back Sofa into Your Décor
A tight-back sofa can complement various design aesthetics. Here are some tips for integrating one into your home:
Traditional – Pair with dark wood legs, rolled arms, skirts, and tufted details for a classic parlor look.
Transitional – Choose a streamlined shape with tapered legs in a warm finish like walnut. Add pillows for a welcoming vibe.
Contemporary – Opt for a tight-back with low arms and a linear profile. Upholster it in a bold, solid color.
Eclectic – Contrast the structured sofa with curvy chairs or a distressed coffee table for an exciting blend.
Small space – Loveseat and apartment-sized tight-back sofas maximize seating without crowding a room.
Large space – Scale up to a three-seater or sectional tight-back to anchor a sizable living room.
Popular Tight-Back Sofa Styles
With its diversity of shapes, sizes, and details, a tight-back sofa suits any aesthetic. Some of the most prevalent styles include:
Bridgewater – One of the most common tight-back sofas, is defined by its slightly curved camelback silhouette. It typically features sloped arms, simple legs, and button-tufting along the back and arms. The graceful shaping gives it a relaxed feel despite the firm cushions.
Lawson – Lawson sofas have a square shape with low, straight arms and box seat cushions. Models with cushions detached from the frame are called modified Lawson sofas. The Lawson works in contemporary spaces but suits traditional décor with proper fabric and legs.
Chesterfield – This iconic British sofa features rolled arms and back, deep button-tufting, and often a skirted base. Chesterfields takes the structured tight-back look up a formal notch. Pairing luxurious leather with the Victorian-inspired design creates a masculine, old-world aesthetic.
Settee – More compact than a typical sofa, the settee is ideal for limited space. Couches come in two- and three-seater sizes with tight backs and varied arm styles. Simple wood legs keep these sofas from feeling too ornate.
Cabriole – Consider a Cabriole model featuring an exposed wood frame carved into elegant curves and feet shaped like animal paws or claws for dramatic flair. The curved lines soften the taut upholstery for lightness and movement.
Chaise – This long chair mimics the look of a tight-back sofa in a space-saving silhouette. Many tight-back chaises have an arm only on one side and are angled for lounging comfort. Pair two to face each other across a room.
With refined lines and tailored detailing, tight-back sofas offer versatility to suit traditional, sophisticated, or contemporary minimalist spaces. Allow the style, fabric, and legs to guide the look from formal parlor pieces to sleek modern furnishing.
No matter your interior design tastes, a tight-back sofa can offer tailored sophistication and time-honored appeal. With its clean lines, comfortable support, and air of formality, the tight-back sofa remains a decorating staple that easily transcends changing trends and styles. Position one in your living room, office, or den to enjoy its sculptural presence for years.
More Reads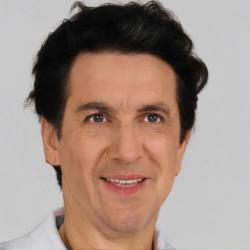 Dan S. Morris is a longtime furniture and design enthusiast with a passion for beautiful and functional arrangements and a human-centered approach to home decor that integrates the needs of people. He is the founder of Chosen Furniture. Dan and his team are faithful to serving you with savvy client-focused information and furniture reviews, with uncompromising integrity as the hallmarks of their service.