When you purchase through our links, we may earn a commission. As an Amazon affiliate, we earn from qualifying purchases.
Article by
Dan S. Morris
Dan S. Morris is the Chief Content Editor and founder of ChosenFurniture. He covers high-quality furniture products designed to last, so he is the best contact for house goods advice.
| Updated on July 17, 2023
What is a Barrel Chair?
A barrel chair is a unique and stylish furniture piece that adds elegance and comfort to any room. With its distinct shape resembling the curve of a barrel, this chair has become a popular choice in contemporary and traditional interior designs.
The Design and Features of a Barrel Chair
Barrel chairs are aptly named for their resemblance to the curve of a barrel or wine cask. They typically feature a rounded backrest and armrests that seamlessly blend into the overall structure. This design not only provides excellent support but also adds a touch of sophistication to any space.
The size of a chair can vary, ranging from compact options suitable for smaller rooms to larger ones capable of accommodating multiple individuals. The upholstery also offers a wide range of possibilities, with options including fabric and leather. Whether you prefer a plain or patterned design, the upholstery can be chosen to match your desired aesthetic. Additionally, many of these chairs feature padded seats and backrests for enhanced comfort.
History of the Barrel Chair
This chair has a rich history that dates back to the mid-19th century, during the Victorian era. This period marked a shift towards more comfortable and luxurious furniture designs. The chair gained popularity due to its ergonomic shape and the sense of intimacy it provided to its users.
Initially, barrel chairs were crafted with wooden frames and boasted intricate carvings and ornate details. As time went on, manufacturers began experimenting with different materials and upholstery options. Advancements in manufacturing techniques also allowed for mass production, making the barrel chair more accessible to a broader audience.
Uses of Barrel Chairs
The versatility of barrel chairs makes them a fantastic addition to various settings. Here are some popular uses for barrel chairs in different rooms:
Living Room
A barrel chair can serve as a stylish accent piece or a cozy reading nook in the living room. Its compact size makes it suitable for smaller spaces, or it can be paired with a sofa for additional seating. Choose a barrel chair that complements your existing décor or adds a vibrant pop of color to the room.
Bedroom
Placing a barrel chair in the bedroom creates a cozy corner for relaxation, reading, or enjoying a cup of coffee in the morning. It can serve as a statement piece that adds elegance and sophistication to the room. Consider adding a small side table next to the chair to hold books or personal items.
Home Office
This stylish chair can be an excellent addition to a home office or study area. It provides a comfortable seating option for long working hours and adds a touch of style to your workspace. Opt for an ergonomic barrel chair with proper back support to maintain good posture while working.
Dining Room
For a unique and eye-catching dining experience, consider using these chairs as dining chairs. Their curved design adds elegance to the dining room, while the comfortable seating enhances the enjoyment of meals. Mix and match different upholstery options to create an eclectic look or maintain consistency for a cohesive style.
Maintaining and Cleaning a Chair
Proper maintenance is crucial to keeping your chair looking its best and ensuring its longevity. Here are some tips for cleaning and caring for your barrel chair:
Regular Dusting: Dust your barrel chair regularly using a soft cloth or a vacuum cleaner with a brush attachment. This helps prevent the buildup of dirt and debris.
Spot Cleaning: In case of spills or stains, act quickly and blot the affected area with a clean cloth. Avoid rubbing, as it can spread the stain. Use a mild upholstery cleaner suitable for the fabric type, following the manufacturer's instructions.
Rotation and Fluffing: Periodically rotate the cushions of your barrel chair to ensure even wear. Fluffing the cushions helps maintain their shape and keeps them comfortable.
Professional Cleaning: For deep cleaning or stubborn stains, it's advisable to seek professional upholstery cleaning services. They have the expertise and specialized equipment to handle different types of fabrics and ensure a thorough cleaning.
Barrel chairs combine style, comfort, and elegance, making them a fantastic addition to any room. With their unique design, versatile uses, and rich history, these chairs offer both aesthetic appeal and functional comfort. Whether you place your chair in your living room, bedroom, home office, or dining room, it is sure to enhance the overall ambiance of your space.
More Reads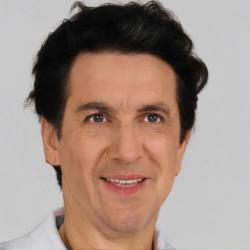 Dan S. Morris is a longtime furniture and design enthusiast with a passion for beautiful and functional arrangements and a human-centered approach to home decor that integrates the needs of people. He is the founder of Chosen Furniture. Dan and his team are faithful to serving you with savvy client-focused information and furniture reviews, with uncompromising integrity as the hallmarks of their service.