When you purchase through our links, we may earn a commission. As an Amazon affiliate, we earn from qualifying purchases.
Article by
Dan S. Morris
Dan S. Morris is the Chief Content Editor and founder of Chosen Furniture. He covers high-quality furniture products designed to last, so he is the best contact for house goods advice.
| Updated on September 15, 2023
What Is Abrasion Wear?
Abrasion wear is a common problem that affects many products and materials. It occurs when friction wears a surface down, resulting in a loss of fabric and decreased performance. Various mechanical, chemical, and environmental factors can cause abrasion wear. Understanding abrasion wear is vital for furniture design and maintenance, as it can help to improve product performance and durability.
Understanding Abrasion Wear
Abrasion wear is the process of surface degradation that occurs when two surfaces rub against each other. Mechanical, chemical, or environmental factors can cause this. Mechanical abrasion wear occurs when a surface is subjected to repeated rubbing or impact, causing it to wear down over time. Chemical abrasion wear occurs when a surface comes into contact with corrosive substances, leading to its gradual deterioration and erosion. These substances possess the capability to degrade the surface, resulting in a gradual decline over some time.
On the other hand, environmental abrasion wear results from exposure to demanding environmental conditions, such as extreme temperature variations or high humidity levels. These factors can contribute to the surface's gradual degradation and wearing down, impacting its longevity and durability. Awareness of chemical and environmental abrasion wear is essential to protect surfaces and ensure their extended lifespan.
Types of Abrasion Wear: Surface and Subsurface
Abrasion wear encompasses two primary types: surface abrasion wear and subsurface abrasion wear, each with distinct characteristics and effects on materials. Surface abrasion wear occurs when a material's outer layer experiences friction and undergoes gradual erosion. This continuous friction can lead to fabric loss, compromising the material's integrity and performance.
Subsurface abrasion wear manifests beneath the surface of the material. It occurs due to repeated impacts or pressure exerted on the material, causing microscopic cracks or other forms of damage. Subsurface abrasion wear poses a unique challenge as it may not be immediately visible, making monitoring and addressing potential signs of degradation crucial. By understanding and distinguishing between these two types of abrasion wear, we can implement effective strategies to mitigate their impact and enhance the durability of materials.
Factors Affecting Abrasion Wear
The properties of a material and the environmental conditions it is exposed to can significantly impact abrasion wear. More complex and more durable materials are generally more resistant to abrasion wear. Environmental factors such as temperature, humidity, and exposure to corrosive substances can also affect abrasion wear. For example, materials exposed to high temperatures or humidity may be more prone to abrasion wear.
Abrasion Wear on Furniture
This wear on furniture refers to the gradual deterioration of surfaces due to friction and repeated contact. Regular use of furniture can lead to a common type of wear that manifests as visible damage, including scuffs, scratches, and worn-out areas.
The factors contributing to abrasion on furniture can vary. It can be influenced by the type of material used, the quality of the finish or coating, as well as the intensity and frequency of usage. High-traffic areas, where furniture experiences frequent contact or rubbing, are particularly prone to abrasion wear.
To protect furniture from wear, several preventive measures can be taken. Protective pads or coasters under objects that come into direct contact with the furniture's surface can help minimize friction and reduce the risk of damage. Regular cleaning and maintenance routines, including dusting and gentle wiping, can also help remove abrasive particles and prevent them from causing further harm.
In cases where abrasion wear has already occurred, there are various options for repair and restoration. Depending on the severity of the damage, professional techniques like sanding, refinishing, or utilizing touch-up products can be employed to restore the furniture's appearance effectively. Seeking expert advice and assistance ensures optimal results and preserves the table's integrity and longevity.
By being mindful of abrasion wear and taking proactive measures to prevent and address it, furniture owners can enjoy their pieces longer and preserve their aesthetic appeal. Regular care and attention to potential areas of friction can significantly extend the lifespan of furniture, ensuring its continued beauty and functionality for years to come.
Repairing Abrasion Damage on Furniture
Repairing abrasion damage on furniture is essential to restore its appearance and prolong its lifespan. Over time, furniture surfaces can suffer from abrasion, resulting in scratches, scuffs, and worn-out areas that diminish their aesthetic appeal. However, with the proper techniques and materials, repairing and rejuvenating furniture affected by abrasion damage is effectively possible.
Before embarking on the repair process, assessing the abrasion damage's severity and extent is crucial. This evaluation helps determine the appropriate repair method and materials needed. For minor abrasions like light surface scratches, gentle sanding or buffing with fine-grit sandpaper can often suffice. This process smooths out the damaged area and prepares it for further treatment.
For deeper abrasions or worn-out areas, more extensive repairs may be necessary. This can involve using wood fillers or putties to fill the damaged portions, followed by sanding to achieve a smooth surface. Additionally, matching the furniture's original finish or coating is crucial to maintain its visual harmony. Applying touch-up products or utilizing specialized techniques like color blending can help achieve a seamless restoration.
In some cases, professional assistance from experienced furniture restorers or artisans is recommended, especially for valuable or antique pieces. Their expertise and knowledge can ensure precise repairs and an optimal outcome.
Preventing future abrasion damage is crucial to maintaining the restored furniture's condition. Implementing preventive measures, such as using coasters, tablecloths, or protective pads, can safeguard surfaces from daily wear and tear. Regular cleaning and maintenance routines, including dusting and gentle cleaning with suitable products, help preserve the furniture's integrity and minimize the risk of future abrasion damage.
By promptly addressing and repairing abrasion damage, furniture owners can revive their pieces and enjoy their beauty for years. Through diligent care and meticulous maintenance, furniture can endure the trials of time while perpetuating an enriched ambiance within any given space.
Future Trends in Abrasion Research
Recently, materials science has witnessed remarkable advancements in abrasion resistance, thanks to the integration of nanotechnology and advanced materials. By leveraging the potential of nanocomposites, researchers have successfully developed materials that demonstrate exceptional resilience against abrasion wear compared to conventional alternatives. These nanocomposites, composed of carefully tailored nanoparticles dispersed within a matrix, possess unique properties that enhance their durability and longevity in the face of abrasive forces.
Furthermore, exploring self-healing materials has emerged as a fascinating field of study. Scientists are diligently exploring innovative approaches to develop materials that can repair themselves when subjected to abrasion wear. This groundbreaking concept involves integrating specialized mechanisms or materials to detect and autonomously heal any damage inflicted by abrasive interactions. By imitating natural restorative processes, these self-healing materials hold great promise in extending the lifespan and performance of various applications where abrasion wear is a significant concern.
The synergy between nanotechnology, advanced materials, and the quest for self-healing capabilities presents a compelling future for abrasion resistance. With ongoing research and development driving the forefront of innovation, we can anticipate the emergence of groundbreaking materials that exhibit exceptional resistance to abrasive conditions and demonstrate the remarkable capability of self-regeneration and repair. This exciting progress heralds a new era of enhanced durability and sustainability.
More Reads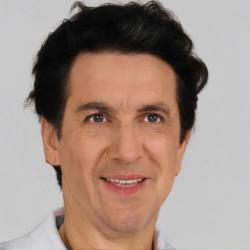 Dan S. Morris is a longtime furniture and design enthusiast with a passion for beautiful and functional arrangements and a human-centered approach to home decor that integrates the needs of people. He is the founder of Chosen Furniture. Dan and his team are faithful to serving you with savvy client-focused information and furniture reviews, with uncompromising integrity as the hallmarks of their service.