When you purchase through our links, we may earn a commission. As an Amazon affiliate, we earn from qualifying purchases.
Article by
Dan S. Morris
Dan S. Morris is the Chief Content Editor and founder of ChosenFurniture. He covers high-quality furniture products designed to last, so he is the best contact for house goods advice.
| Updated on July 17, 2023
What is Upholstery?
Upholstery is a fabric, leather, or vinyl that applies to furniture, seats, or other furnishings. Its purpose is to provide padding and comfort and enhance aesthetic appeal. This involves carefully applying the chosen materials onto the frames or structures of various furniture pieces, such as sofas, chairs, ottomans, and headboards.
Upholstery plays a crucial role in interior design, enhancing the style and comfort of any space. With meticulous craftsmanship, furniture pieces like chairs, sofas, and ottomans are transformed into captivating artworks. Skilled artisans employ high-quality fabric or luxurious leather, ensuring a refined and sophisticated aesthetic that exudes excellence and polish. Upholstery enhances the aesthetic appeal of furniture and plays a crucial role in providing a comfortable seating experience.
The art of upholstery requires craftsmanship and skill. Upholsterers are highly trained professionals who deeply understand fabrics, materials, and techniques. With unwavering expertise and an unwavering commitment to perfection, they transcend a mere piece of furniture into a beautiful work of art. The meticulous attention to detail and precision ensures that every element is flawlessly crafted, exuding confidence and sophistication.
The History
Upholstery finds its origins deeply embedded in the historical tapestry of ancient civilizations, including the majestic realms of Egypt, Greece, and Rome. These distinguished cultures played a pivotal role in pioneering the artistry and craftsmanship that now grace our modern upholstered wonders. Pretty cool, huh? In these early civilizations, upholstery was primarily used for practical purposes rather than decorative purposes. Animal skins and woven fabrics were used to cover furniture for insulation and protection.
Over time, upholstery evolved into a form of art and luxury during the Renaissance period. Elaborate tapestries and richly embroidered fabrics were used to adorn furniture in palaces and grand estates. Throughout the grandeur of the Victorian era, upholstery underwent a magnificent transformation, adorned with intricate tufting, lavish fringes, and exquisite tassels. In the present day, upholstery has confidently embraced a more contemporary approach characterized by sleek lines and minimalist designs.
Witness the evolution of upholstery as it embraces the essence of confident sophistication and timeless elegance. Clean lines and neutral colors are often favored, although bold patterns and vibrant colors are popular. The focus is on creating aesthetically pleasing but also functional and comfortable furniture.
Styles Through the Ages
Upholstery styles have evolved, reflecting different eras' changing tastes and preferences. Classic styles such as Victorian, Baroque, and Rococo are characterized by ornate details, tufting, and richly embroidered fabrics. These styles are often associated with luxury and opulence.
In contrast, contemporary styles focus on simplicity and minimalism. Clean lines, neutral colors, and sleek designs are standard features of contemporary upholstery. Mid-century modern and Scandinavian styles are popular for those seeking a more modern and streamlined look. Transitional styles combine elements of both classic and contemporary designs. They often feature a mix of traditional and modern furniture pieces, creating a balanced and timeless aesthetic.
Understanding Materials
Numerous options are available for upholstery fabrics, each with unique characteristics and qualities. There's a whole bunch to choose from regarding upholstery fabrics. You've got cotton, linen, velvet, leather, and synthetic materials like polyester and microfiber. Plenty of options to suit your style! Cotton stands out for its durability and breathability, making it a popular choice.
Furthermore, it boasts effortless cleaning and maintenance, ensuring convenience and ease of upkeep. In contrast, linen provides a desirable natural and textured appearance, known for its durability that can endure heavy usage. On the other hand, Velvet is a luxurious fabric that effortlessly brings an elegant touch to any space. Renowned for its exquisite softness and luxurious texture, our upholstery offers unparalleled comfort that caresses the senses. Leather, a perennial favorite among connoisseurs, epitomizes durability and timeless elegance, further enhancing the allure of our collection.
Its remarkable resilience makes it easy to clean, while its beautiful patina gracefully matures over the years, adding an enduring beauty to your cherished pieces. Synthetic materials such as polyester and microfiber are often chosen for their affordability and stain resistance. Rest assured, upholstery options are impeccably stylish and remarkably easy to clean and maintain. These upholstery options are ideal for households with children or pets, ensuring your furniture can handle the demands of daily life while maintaining its appeal and charm.
🎉 Upholstery is absolutely spectacular! It's all about transforming tired furniture into luxurious pieces that make your space shine! ✨ The possibilities are endless! #Upholstery #Furniture #FurnitureGlossary 🛋️
Click To Tweet
Factors to Consider When Choosing Fabric
When choosing the perfect fabric, rest assured that we consider all the essential factors to deliver unparalleled satisfaction. Among these factors, durability takes center stage, particularly for furniture that endures heavy usage. We confidently recommend fabrics boasting exceptional abrasion resistance for areas bustling with activity, such as premium leather or top-grade synthetic materials. Our selection ensures that your high-traffic spaces maintain their impeccable appearance for years.
Comfort is another crucial factor when choosing upholstery fabric. Soft and plush fabrics like velvet or chenille provide a luxurious seating experience. Achieving the perfect harmony between comfort and durability is of utmost importance.
Maintenance is also an important consideration when selecting upholstery fabric. For households with children or pets, fabrics that offer effortless cleaning and maintenance are the perfect choice. Optimal options include microfiber and leather, which provide exceptional durability and contribute to a polished and well-maintained environment. It is also essential to consider the color and pattern of the fabric in the overall design scheme of the space.
Maintenance and Care
Regular maintenance and care are essential for keeping furniture looking its best. Vacuuming the furniture regularly helps to remove dust and dirt, preventing them from settling into the fabric. It is also vital to address spills and stains immediately to prevent them from becoming permanent.
Different types of fabrics require other cleaning methods. Regarding maintenance, we provide you with the expert guidance you need for different upholstery materials. For instance, the rich elegance of leather can be easily preserved by gently wiping it with a damp cloth and mild soap.
In contrast, microfiber's exceptional durability guarantees a long-lasting investment that can withstand the test of time. With a straightforward cleaning routine using a gentle combination of water and mild detergent, maintaining its flawless appearance becomes an effortless task. You can confidently enjoy the pristine beauty of microfiber upholstery with minimal effort.
Following the manufacturer's instructions for cleaning and maintenance is essential to avoid damaging the fabric. Professional cleaning is also an option for those who want to ensure a thorough and deep clean. Professional cleaners have the knowledge and equipment to safely clean different types of upholstery fabrics without causing any damage.
Upholstery is vital in interior design, elevating a space's style and comfort. By delving into the history, materials, and upholstery techniques, homeowners can gain valuable insights to make informed choices and create a home that effortlessly combines beauty and functionality.
More Reads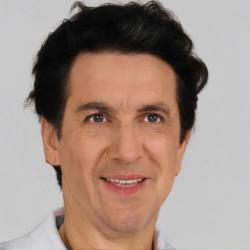 Dan S. Morris is a longtime furniture and design enthusiast with a passion for beautiful and functional arrangements and a human-centered approach to home decor that integrates the needs of people. He is the founder of Chosen Furniture. Dan and his team are faithful to serving you with savvy client-focused information and furniture reviews, with uncompromising integrity as the hallmarks of their service.