When you purchase through our links, we may earn a commission. As an Amazon affiliate, we earn from qualifying purchases.
Article by
Dan S. Morris
Dan S. Morris is the Chief Content Editor and founder of ChosenFurniture. He covers high-quality furniture products designed to last, so he is the best contact for house goods advice.
| Updated on September 15, 2023
What is X-Stretcher?
The X-stretcher is a unique feature in furniture design that adds aesthetic appeal and structural support to various pieces. It consists of intersecting lines or bars that create an "X" shape, typically diagonally connecting the legs or supports of a piece.
The X-stretcher has become a popular and visually captivating furniture design and craftsmanship element. This unique feature adds aesthetic appeal to various pieces and serves functional purposes.
Origins and Evolution
The X-stretcher also referred to as a cross stretcher, originated in ancient times. It has been found in various historical furniture pieces, from Egyptian thrones to medieval chairs. Over the centuries, furniture craftsmen refined and reimagined the X-stretcher, incorporating it into different styles and periods, such as the Renaissance and Baroque eras. The enduring popularity of the X-stretcher stems from its unparalleled design that flawlessly combines stability, elegance, and balance.
Structural Stability and Reinforcement
The X-stretcher is widely embraced in furniture design due to its visually captivating appearance. The intersecting lines form a clear pattern, injecting a dynamic and intriguing element into the piece. Whether used in chairs, tables, or cabinets, the X-stretcher often becomes a focal point that draws attention and elevates the overall aesthetic of the furniture.
Beyond its visual allure, the X-stretcher serves a vital structural purpose in furniture construction. Connecting the legs or supports of a piece diagonally enhances stability and reinforces the frame. The intersecting angles distribute weight evenly, minimizing the risk of wobbling or collapse. This structural integrity ensures that furniture with an X-stretcher can withstand regular use and remain durable.
🌟 Experience a revolution in home comfort with our X-Stretcher furniture! 🛋️ Designed for style, optimized for function. Transform your space into a haven of relaxation and elegance. #FurnitureDesign #InnovationAtItsBest 🏡…
Click To Tweet
Versatility in Design and Functionality
The versatility of this stretcher allows furniture designers to experiment with different styles, materials, and forms. The X-stretcher integrates into various furniture types, including dining chairs, lounge chairs, coffee tables, and console tables. Additionally, the X-stretcher can serve multiple functions beyond stability. It can act as a footrest, provide extra support for the back or arms, or even create storage space beneath the piece.
While the X-stretcher has a rich historical background, it also has a place in modern and contemporary furniture designs. Furniture makers and designers continually reinterpret and reimagine the X-stretcher to suit evolving tastes and design aesthetics. The blend of tradition and innovation allows the X-stretcher to remain relevant and adaptable, making it a desirable feature for those seeking a timeless yet contemporary appeal in their furniture.
Incorporating in Interior Design
For interior designers and homeowners, understanding the versatility of the stretcher opens up a world of creative possibilities. By carefully selecting furniture with an X-stretcher, one can introduce a captivating focal point, add a touch of elegance, and create a sense of balance within a space. Whether the goal is to enhance a traditional or modern interior, the strategic use of X-stretchers can elevate the overall aesthetic and create a cohesive design scheme.
Apart from being super functional, the X-stretcher is often seen as a nod to furniture makers' incredible craftsmanship and skill. It's like a little reminder of their talent and dedication, you know? Crafting and seamlessly integrating the intersecting lines of the X-stretcher requires precision and attention to detail. Skilled artisans meticulously shape, join, and finish the components to ensure a flawless and visually pleasing result. When you spot an X-stretcher in a furniture piece, it's like a little nod to its rock-solid structure and the incredible craftsmanship and artistry poured into making it. It's the mark of something truly special!
Materials and Finishes
The X-stretcher confidently embraces a wide range of materials for its creation, including wood, metal, and even unconventional options like acrylic or glass. Each material brings unique characteristics and aesthetic appeal to the furniture piece. Wood, for example, lends warmth and organic beauty, while metal can provide a sleek and contemporary look. The overall design concept can influence the choice of material for the X-stretcher, desired durability, and desired visual impact on the space.
The versatility of the X-stretcher allows it to integrate into various furniture styles seamlessly. Rest assured, many options await you, catering to your preferences, be it the timeless elegance of traditional furniture, the sleek lines of modern design, or the rustic charm of farmhouse aesthetics. The X-stretcher can be incorporated into ornate antique chairs, minimalist Scandinavian-inspired tables, or even industrial-style coffee tables. Its adaptability ensures an X-stretcher design suitable for any interior style or personal preference.
Recognizing Quality
When considering the purchase of furniture featuring an X-stretcher, it's essential to evaluate the quality and craftsmanship of the piece. Look for precise joinery, smooth finishes, and attention to detail. Examine the overall construction and stability of the furniture to ensure that it meets your expectations for durability and longevity. Additionally, consider the furniture manufacturer's or brand's reputation and expertise, as reputable craftsmen are more likely to produce high-quality pieces.
While the X-stretcher is primarily associated with furniture, its appeal, and functionality have extended beyond this realm. The design element has found its way into other areas of interior design and architectural features. X-stretcher-inspired patterns can be found in metalwork, staircase railings, room dividers, and lighting fixtures. By incorporating X-stretcher motifs into these elements, designers can create a cohesive and harmonious design language throughout a space.
As the furniture industry continues to evolve, innovative designers are pushing the boundaries of the X-stretcher concept. Contemporary furniture pieces often feature imaginative reinterpretations of the X-stretcher, incorporating asymmetry, geometric patterns, and unconventional materials. These experimental designs add a touch of avant-garde appeal while maintaining the essence of the X-stretcher's functionality and visual interest.
The X-stretcher is a testament to the enduring appeal and significance of design elements in the furniture industry. The X-stretcher's extensive historical background, unwavering structural stability, and remarkable visual allure position it as a captivating feature demonstrating its enduring legacy.
Whether used as a statement of craftsmanship, a focal point of aesthetic interest, or a means of reinforcing furniture frames, the X-stretcher continues to captivate designers, artisans, and furniture enthusiasts alike. Embracing the versatility and possibilities of the X-stretcher allows for the creation of functional, visually stunning furniture pieces that enhance the overall aesthetics and elevate the design of any space.
More Reads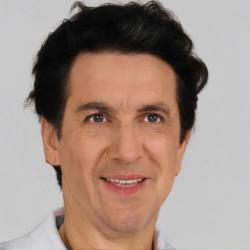 Dan S. Morris is a longtime furniture and design enthusiast with a passion for beautiful and functional arrangements and a human-centered approach to home decor that integrates the needs of people. He is the founder of Chosen Furniture. Dan and his team are faithful to serving you with savvy client-focused information and furniture reviews, with uncompromising integrity as the hallmarks of their service.