When you purchase through our links, we may earn a commission. As an Amazon affiliate, we earn from qualifying purchases.
Article by
Dan S. Morris
Dan S. Morris is the Chief Content Editor and founder of ChosenFurniture. He covers high-quality furniture products designed to last, so he is the best contact for house goods advice.
| Updated on July 17, 2023
What is Velvet?
Velvet is a luxurious and elegant fabric known for its soft and plush texture. It is characterized by its dense pile, which refers to the upright loops or tufts of yarn that cover the fabric's surface. Depending on the desired effect, these loops can be cut or uncut.
A Brief History
Velvet has captivated people for centuries with its plush texture and luxurious appeal. From fashion to furniture, this versatile fabric continues to reign as a symbol of elegance and luxury. The fabric originated in the Far East and was introduced to the West through trade routes. Initially, it was reserved for royalty and the elite, symbolizing power and wealth. Over time, accessibility increased significantly, and its popularity skyrocketed during the remarkable Renaissance era. This fabric adorned the robes of kings, queens, and aristocrats, solidifying its reputation as a fabric associated with luxury.
Characteristics and Manufacturing
Velvet is a woven fabric characterized by dense piles, resulting in a soft, smooth, tactile surface. The bundle consists of cut or uncut loops of good yarn, creating a plush texture. The fabric is usually made from natural fibers like silk, cotton, or wool, but synthetic blends are standard in modern production.
The manufacturing process involves intricate weaving techniques. Traditionally, it required a special loom, but modern technology has streamlined the process. The two most common types are plain velvet, which has a uniform pile, and crushed velvet, which has a textured, crushed appearance.
Advantages in Furniture Design
Luxurious Aesthetics: its soft and lustrous surface adds an instant touch of elegance to any piece of furniture. Its sheen reflects light beautifully, creating a visually stunning effect. Whether used in sofas, chairs, or ottomans, velvet upholstery exudes sophistication and refinement.
Comfort and Coziness: The plushness of the fabric makes it incredibly comfortable to sit or lounge on. The dense pile provides a soft and supportive cushioning, making velvet-upholstered furniture a delight to sink into.
Durability: Despite its delicate appearance, it is a surprisingly durable fabric. It can withstand regular use and is resistant to pilling and fading. Additionally, advancements in fabric technology have made this fabric more resistant to stains and easy to clean.
Styling with Velvet Furniture
Color Choices: It is available in many colors, allowing you to create a customized look that suits your style and space. From rich jewel tones to muted neutrals, velvet's versatility ensures a shade for every interior aesthetic.
Statement Pieces: Incorporating furniture as statement pieces can transform the ambiance of a room. A velvet sofa in a vibrant hue or a luxurious velvet headboard can become the focal point and add a touch of glamour to your space.
Mixing Textures: This fabric pairs well with various textures, adding depth and visual interest to your décor. Consider combining it with leather, wood, or metallic finishes to create a harmonious and eclectic look.
Oh, velvet! ✨ It's the epitome of luxury and elegance! 🔥 From its soft touch to its rich texture, velvet adds a touch of sophistication to any space or outfit. #Velvet #Furniture #FurnitureGlossary 😍
Click To Tweet
Color Palette
Choosing the right colors is crucial in creating a cohesive and stylish look in your home. The color palette of your pieces should complement your existing décor and enhance the room's overall style.
When choosing fabric colors, consider the existing color palette of your home. If you have a neutral color scheme, opt for velvet pieces in shades of gray, beige, or cream. These colors will create a more versatile and timeless look. Consider velvet pieces in vibrant jewel tones or rich earthy hues if you have a bold or eclectic color scheme. These colors will add a pop of color and drama to your space.
Additionally, consider the mood and atmosphere you want to create in the room. Lighter shades like pastels or pale neutrals can make a soft and serene look. Darker shades like deep blues or emerald greens can create a more dramatic and moody look.
Consider the room's overall balance When incorporating this fabric in different colors. Mix different shades and tones to create depth and visual interest. For example, pair a light gray velvet sofa with dark blue velvet pillows or mix pastel velvet throws with jewel-toned velvet curtains.
Tips and Tricks to Keep Your Pieces Looking Beautiful
Proper care and maintenance are essential to keep your furniture pieces luxurious and beautiful. Velvet is a delicate fabric that requires special attention to ensure its longevity.
To care for your pieces, regularly vacuum them to remove any dust or debris. Use a soft brush attachment to remove any dirt or particles from the fabric gently. Avoid harsh chemicals or abrasive cleaners on velvet, as they can damage the fabric.
When dealing with stains, prompt action is crucial. To start, dab the stain with a fresh cloth or paper towel to soak up any extra liquid. Remember not to rub the stain, which may push it further into the fabric and worsen matters. Should the stain persist despite your efforts, it is advisable to seek the expertise of a professional cleaner specializing in velvet fabrics.
Aside from regular cleaning procedures, safeguarding your pieces from direct sunlight is paramount. Prolonged exposure to sunlight may lead to fading or discoloration of the fabric. Employ curtains or blinds to shield your velvet furniture or accessories from the sun's rays and ensure their long-lasting beauty and preservation.
If your pieces become wrinkled or crushed, you can use a steamer or a handheld garment steamer to remove the wrinkles gently. Hold the steamer a few inches from the fabric and move it sweepingly to smooth the wrinkles. To prevent any potential damage, it is recommended to refrain from placing the steamer directly on the material.
Exercise caution and follow the manufacturer's instructions or seek professional advice if you are uncertain about the proper care for your pieces. In cases where heavy soiling or stubborn stains are involved, it may be necessary to opt for professional cleaning and specialized care to ensure the longevity and pristine condition of your precious furnishings.
Velvet remains a timeless fabric that adds elegance and sophistication to furniture. It is a widely favored option for classic and contemporary designs due to its luxurious aesthetics, comfort, and remarkable durability. Understanding its characteristics and following proper care guidelines can ensure your furniture retains its beauty for years. Whether you're considering an accent chair or a velvet ensemble, embrace the allure of this sumptuous fabric and elevate your interior space with its timeless charm.
More Reads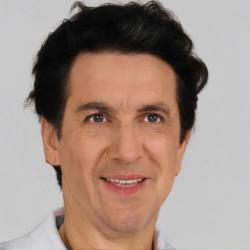 Dan S. Morris is a longtime furniture and design enthusiast with a passion for beautiful and functional arrangements and a human-centered approach to home decor that integrates the needs of people. He is the founder of Chosen Furniture. Dan and his team are faithful to serving you with savvy client-focused information and furniture reviews, with uncompromising integrity as the hallmarks of their service.