When you purchase through our links, we may earn a commission. As an Amazon affiliate, we earn from qualifying purchases.
Article by
Kate Wilson
Kate Wilson is a writer and fact checker for home decor and furnishings at Chosen Furniture. She enjoys splitting her finds with others.
| Updated on August 27, 2023
What is a Jewelry Armoire?
A jewelry armoire is a functional furniture item for storing and arranging jewelry and small accessories. With roots dating back to medieval eras, when they served as storage for garments and valuable items, armoires have evolved. Today, they are a practical and appealing solution to safeguard and display jewelry organizationally.
Keeping all your jewelry organized is a constant struggle if you're anything like me. Necklaces get tangled, rings roll under furniture, and earrings get lost in drawers. I always run late, digging through my messy jewelry box to find matching pieces. So when my sister-in-law got a jewelry armoire, I was jealous. This excellent piece of furniture is like a jewelry box on steroids – it stores everything neatly in one place and looks gorgeous.
An armoire is a fancy cabinet meant for storing clothes, but jewelry armoires are specially designed to keep all your precious baubles and keep them organized and protected. I wish I had one ages ago! Let me share insights about the jewelry armoire, highlighting its remarkable utility and critical attributes when seeking the perfect one.
No More Jewelry Box Disasters
I don't know about you, but I've wasted too many mornings digging for earrings and untangling necklaces. My rickety old jewelry box is a nightmare – I can never find anything! A jewelry armoire is a total game changer because of how it neatly stores even tiny items so they're easy to access. Everything has its place, so no more fishing expeditions and knotted messes!
The best part is seeing all your stuff at a glance when you open the doors. The built-in organizational tools – specialized drawers, trays, hooks, and more – keep your bling tidy and visible. I love being able to spot my go-to pieces instantly. And because an armoire has room for your whole collection, you can keep special occasion or heirloom jewelry safe yet accessible.
An armoire also protects your precious valuables better than a flimsy jewelry box. Tucked away inside a classy cabinet, your sparkly baubles are spared from dust, tangles, and getting lost under your bed. Many models have mirrors and lights inside, so you can easily pick the perfect accessories.
Key Features to Look For
Jewelry armoires come in many sizes, shapes, and styles – from tiny cabinets to giant wardrobe-style models. Make sure to consider these key features when choosing one:
Materials – Most armoires have a wood frame, but you'll also see metal and plastics. Check that lining materials like felt or velvet won't snag delicate necklaces.
Doors – Mirrored doors are pretty and let you peek inside, while solid wood doors offer more privacy. Glass panel doors provide a middle ground.
Storage – Opt for specialized nooks and crannies to hold rings, earrings, bracelets, and longer necklaces. Look for plush linings in storage trays.
Locks – A locking system provides peace of mind for stashing valuables. Make sure keys are high-quality.
Portability – Smaller armoires or those with casters can quickly move to wherever you need them.
Lighting – Find one with built-in lights to see your jewelry.
Mirror – A flip-down or armoire-door mirror makes putting on jewelry a breeze.
Extras – Specialized felt-lined drawers, cushions, and travel cases will keep your favorite pieces safe in style.
😍 A jewelry armoire is the perfect solution to keeping all your precious accessories safe and organized! With so many compartments and drawers, you can fit all your fabulous pieces in one beautiful place 💎 #JewelryArmoire…
Click To Tweet
Bedroom Must-Have
I think a jewelry armoire is essential for your bedroom or dressing area. It looks so elegant next to your dresser but keeps your top drawer from exploding with jewelry chaos!
The best part is storing everything you must prepare in one organized spot. No more running around the house trying to assemble matching earrings, bracelets, and necklaces. I love to pick out my jewelry for the day while sipping morning coffee in front of an armoire with a built-in mirror.
If portability is essential, look for a jewelry valet you can easily wheel to your vanity. Or select a size that fits right on top of your dresser to house all your essentials.
Keep Your Collection Organized and Safe
Like me, you probably have some irreplaceable keepsake jewelry and newer pieces. An armoire helps protect cherished heirlooms or splurge items. Tuck them away in a locked drawer to shield them from damage, dust, and sticky fingers!
A dedicated storage spot for every necklace, ring, and pair of earrings prevents messy tangles and lost items. I wish I'd gotten a jewelry armoire years ago – it would have saved me so much stress!
For those captivated by the concept of a jewelry armoire, commence by conducting an assessment of your existing collection and formulating a strategic organizational plan. Look for a quality piece in a style that matches your bedroom. Make sure it has features like locking drawers, mirrors, and lighting. With the proper storage solution, you'll always be able to find your favorite accessories in a snap!
Choosing the Right Size
Jewelry armoires come in various sizes, from jewelry valets less than a foot wide to towering armoires over 5 feet tall. Consider both your current and future jewelry storage needs when selecting a size.
Small armoires around 1 foot wide are ideal for a modest collection or limited space. Look for one with features like a flip-down mirror and a few specialized drawers or compartments.
Medium-sized armoires 2-3 feet wide have ample storage for more significant collections. Opt for versatile hooks, rods, and trays to accommodate varied jewelry types. Multiple drawers keep pieces separated.
More oversized wardrobe-style armoires are over 4 feet wide – these are made to house entire jewelry collections. Look for adjustable shelves, mirrored doors, and integrated lighting. The roomiest option if your group is extensive.
If you inherit family jewelry or acquire many new pieces over time, size up so your armoire won't quickly overflow. Or select a modular design where you can add components as needed.
Where to Place Your Armoire
Jewelry armoires are commonly placed in the bedroom or walk-in closet, but they can be situated anywhere convenient for accessing your jewelry.
Bedroom – Situate your armoire near your dresser/vanity for easy access when getting ready. Models with casters easily roll over. Opt for corner placement to save space.
Walk-in closet – Position your armoire by your clothing so coordinating jewelry is handy. Have deeper drawers to accommodate bulky pieces.
Bathroom – The moisture from showers can damage jewelry, so only place an armoire in a bathroom if it has excellent ventilation.
Dressing room – An armoire fits with furniture like vanities and clothing racks. Opt for LED lighting.
Entryway – Place a more petite armoire near your entry if you wear jewelry when you get home.
Start Enjoying Organized, Protected Jewelry Storage
If you're tired of tangled necklaces, lost earrings, and scratched rings, it's time to consider getting a jewelry armoire. With all your unique pieces neatly stored in one protected place, you'll gain peace of mind and hours back from hunting for misplaced jewelry!
Take some time to browse armoires in your preferred size, style, and price range. Be sure to measure your space ahead of time.
Once you find the perfect armoire, you can finally ditch the messy jewelry box and store your precious baubles in style. Your mornings will be smoother, your jewelry will stay untangled and protected, and you'll always know where to find the perfect accessories to complete any outfit.
More Reads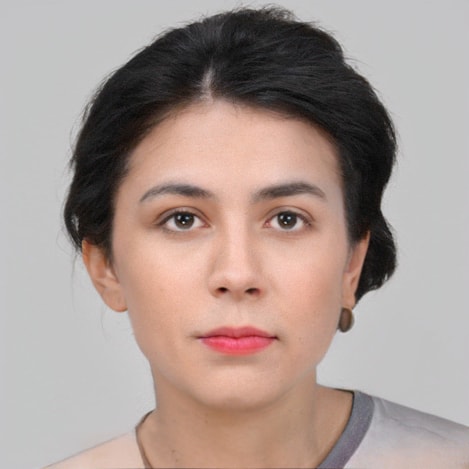 Kate Wilson is a writer and editor at Chosen Furniture. She has deeply loved home decor and furniture for as long as she can remember (and a newfound love for cappuccino) and enjoys sharing her finds with others. When not working, she loves listening to music, hanging out with his family, and exercising her creative side through oil painting.