When you purchase through our links, we may earn a commission. As an Amazon affiliate, we earn from qualifying purchases.
Article by
Dan S. Morris
Dan S. Morris is the Chief Content Editor and founder of ChosenFurniture. He covers high-quality furniture products designed to last, so he is the best contact for house goods advice.
| Updated on June 20, 2023
What are Arm Caps?
Arm caps are an essential accessory for furniture that can help protect it from wear and tear. They are designed to cover the arms of chairs, sofas, and other furniture, protecting against stains, spills, and general wear and tear. Arm caps are available in various styles and materials, making finding the perfect match for your furniture easy.
What Are and Why are They Important?
They are protective covers designed to fit over the arms of the furniture. Arm caps are commonly crafted from durable materials like cotton, polyester, or leather. Their primary purpose is to safeguard furniture arms against the adverse effects of everyday use. By preventing spills, stains, and general wear and tear, these protective covers prolong your furniture's lifespan. Furthermore, they offer a cost-effective solution to refresh the appearance of your furniture, eliminating the need for complete replacement.
Different Types of Caps
Many caps are available, each designed to match a specific furniture style. Among the highly sought-after class options, traditional, contemporary, and rustic styles emerge as some of the most prominent choices. Standard arm caps are typically made from a soft, plush material such as velvet or chenille and are designed to match classic furniture styles. Contemporary arm caps are often made from a sleek, modern material such as leather or microfiber and are designed to fit more modern furniture styles. Rustic caps are made from natural materials such as cotton or linen and are designed to match the furniture with a more rustic or country-style look.
How to Measure You Caps
Measuring for caps is a simple process that can be done in just a few steps. First, measure the arm length from the back of the furniture to the front edge. Next, please measure the width of the arm at its widest point. Lastly, ascertain the vertical dimension of the arm by measuring from its uppermost point to the lowermost end. It is important to measure accurately to ensure that the arm caps fit correctly and provide adequate protection.
Materials Used and Their Durability
The caps are available in various materials, each with pros and cons. The most common materials include cotton, polyester, leather, and microfiber. Cotton caps are soft and comfortable but may not be as durable as other materials. Polyester caps are durable and easy to clean but may not be as comfortable as other materials. Leather arm caps are stylish and durable but may be more expensive than other materials. Microfiber arm caps are soft and comfortable but may not be as stable as other materials.
How to Clean and Maintain
Cleaning and maintaining is vital to ensure they last as long as possible. It is essential to follow the care instructions provided by the manufacturer to avoid damaging the arm caps. Arm caps can be cleaned using mild detergent and warm water. Rest assured, preventing harsh chemicals or abrasive cleaners is crucial to protect the material from potential damage. It should be allowed to air dry completely before being used again.
Caps as a Decorative Accessory
Arm caps can also be used as a decorative accessory to add style to your furniture. They are offered in a diverse range of colors and patterns, facilitating the seamless discovery of an ideal match that complements your décor effortlessly. Some arm caps even feature decorative details such as tassels or fringe, adding an extra touch of style to your furniture.
Arm Caps for Pet Owners: Protecting Your Furniture
Arm caps are essential for pet owners, as they can help protect furniture from pet hair, scratches, and other damage. When choosing arm caps for pet owners, it is crucial to choose a durable material that can withstand the wear and tear of pets. Leather arm caps are a good choice for pet owners, as they are durable and easy to clean.
Arm Caps for Office Chairs: Comfort and Style
Arm caps can also add comfort and style to office chairs. They are available in various materials and techniques, making finding the perfect match for your office décor easy. Plus, it offer a comfortable and cushioned surface for resting your arms, effectively alleviating fatigue and discomfort.
How to Make Your Own
Making your caps can be fun and rewarding for those who enjoy DIY projects. You will require essential materials such as fabric, thread, and a sewing machine to create your arm caps. There are many tutorials available online that can guide you through the process of making your caps.
More Reads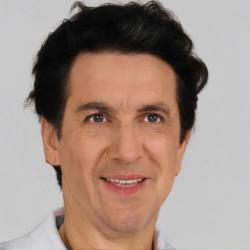 Dan S. Morris is a longtime furniture and design enthusiast with a passion for beautiful and functional arrangements and a human-centered approach to home decor that integrates the needs of people. He is the founder of Chosen Furniture. Dan and his team are faithful to serving you with savvy client-focused information and furniture reviews, with uncompromising integrity as the hallmarks of their service.