When you purchase through our links, we may earn a commission. As an Amazon affiliate, we earn from qualifying purchases.
Guide to choose the best wood for your furniture
Article by
Sarah Morris
Sarah Morris is an avid writer of home decor and product reviews. She covers furniture products and more for ChosenFurniture.
| Fact Check by
Kate Wilson
Kate Wilson is a writer and fact checker for home decor and furnishings at ChosenFurniture. She enjoys splitting her finds with others.
| Updated on September 22, 2022
When choosing wood furniture, you have a dizzying array of options. Which wood should you choose for your furniture? What are the advantages and disadvantages of each type? In this blog post, we will explore the best types of wood for furniture. We'll discuss the color, grain, hardness, and various types of wood so that you can make an informed decision when shopping for new furniture.
With that said, let's look first into the pros and cons of wood furniture.
Advantages of Wood Furniture
Wood furniture has been a popular home furnishing for centuries. Choosing wood furniture over other materials, such as plastic or metal, has many advantages. Wood is a natural, strong, durable material yet still looks attractive and stylish. The exquisite wood grain texture enhances the appearance of furniture. Furthermore, the design will never go out of style, allowing it to be utilized for a long time.
When cared for properly, wood furniture can last for many years. Another advantage of wood furniture is that it is easy to clean and maintain. Dusting and polishing your wood furniture regularly will keep it looking new for years to come. Damaged wood furniture can typically be entirely repaired or restored with the correct equipment and abilities. Scratches and scuff marks may be sanded away, and the previous finish can be removed and replaced.
Wood furniture is versatile and can be used in various settings, from traditional to contemporary. Another advantage of wood furniture is that it is very affordable. You can find different types of home furniture to suit any budget.
Disadvantages of Wood Furniture
While wood furniture is strong and durable, it can be quite heavy. Moving it around your home can make it difficult, and if you're not careful, you could damage your floors or walls. Wood furniture is also susceptible to scratches and dents. Even if you're careful with your furniture, everyday wear and tear can take its toll over time.
Moisture may cause wood finishes to deteriorate and soak into the wood beneath, causing it to crack and bulge. Ultraviolet radiation may alter the color of the wood and destroy its surface. If you're not a fan of this type of degradation on your wood furniture, a professional craftsman may repair an old finish to restore the color to its original hue.
So, what's the bottom line? Wood furniture is a classic choice that will last for years but requires a little more care than other types of furniture. If you're up for the challenge, wood furniture is a great option for your home. Otherwise, you might want to consider something else.
Expert Opinion
"When choosing a material for your furniture, it's important to think about the long-term benefits. If you buy cheap, fragile furniture, you may find yourself having to buy new furniture sooner rather than later. But if you invest in high-quality, durable furniture, you can enjoy it for years to come." –
Sam Unruh, owner of Unruh Furniture
Hardwoods vs. Softwoods vs. Engineered Wood
There are two main categories of wood materials: solid wood (hardwoods and softwoods) and manufactured or engineered wood (genuine wood and different synthetic materials). But what's the difference between them, and how will it affect your furniture?
Hardwoods for Furniture
Hardwoods are the most popular wood used for furniture. Hardwoods are denser and heavier than softwoods, making them more durable. Hardwoods come in various colors and grain patterns to find the perfect look for your home. The most common hardwoods used for furniture include maple, oak, cherry, and walnut. Hardwood is durable and more susceptible to degradation compared to softwood.
Although hardwood isn't always the best choice for creating fine furniture, it is a good choice for products that will be used often or exposed to heavy wear and tear. Hardwood can be expensive, but it is worth the investment if you want your furniture to last for many years. These woods have little sap, are very dense, and are, therefore, resistant to fire. Hence its popularity for solid wood furniture.
Softwoods for Furniture
Softwood describes wood from coniferous or needle-leaved trees. These trees have softer wood than hardwoods, making them more suitable for certain types of furniture. The most popular types of softwood used in furniture making include cedar, pine, and fir. One advantage of softwood is that it is usually less expensive than hardwood. This makes it a good option for those who are on a budget. Another advantage is that softwood is typically lighter in weight than hardwood, making it easier to move around.
A downside is that it tends to be less durable than hardwood and more susceptible to damage. It is also more likely to dent and scratch faster and deeper than hardwood. Because it has a higher sap content and a loose grain, it has poorer fire resistance than hardwood.
Engineered Wood for Furniture
This type of furniture is made from a combination of wood and other materials, so it can withstand wear and tear much better than traditional wood furniture. Engineered wood furniture is also often more affordable than solid wood furniture, so it's a great option if you're on a low budget.
However, keep in mind that engineered wood furniture can sometimes be difficult to repair if it becomes damaged. Engineered wood is susceptible to water damage and requires more care. It is a pocket-friendly option for families that plan to upgrade their furniture every few years.
Most used types of engineered wood include particle board, fiberboard, plywood, veneer, Medium Density Fiberboard (MDF), Laminated Strand Lumber (LSL), Cross Laminated Timber (CLT), and Laminated Veneer Lumber (LVL).
The Pros and Cons of Different Types of Wood for Furniture
Now that you know more about the types of wood available, you can confidently start shopping for new furniture. These are the best types of wood for furniture, in alphabetical order.
Acacia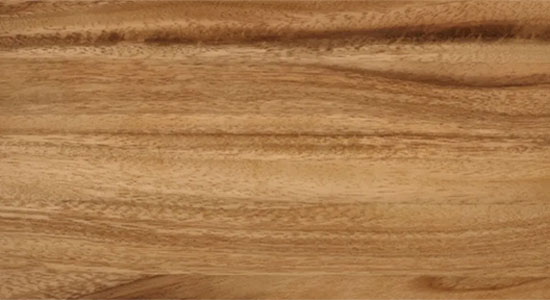 Acacia is a hardwood that grows in tropical and subtropical regions around the world. It's a fast-growing wood with more than a thousand species, while the most common types used for furniture are black and white acacia. Acacia wood ranges in color from light brown to dark mahogany, with the heartwood leaning toward reddish brown.
Pros
Known for its durability and strength
Beautiful irregular and frequently wavy grain patterns
Resistant to rot and pests, making it a good choice for outdoor furniture
Do not absorb moisture, it won't be susceptible to mold or bacterial growth
Cons
Can crack or swell when subjected to wide temperature fluctuations
Can be expensive, but it will last for many years if properly cared for
Best for: tables or benches, patio sets, kitchen tabletops, bookcases, perfect choice for flooring. Great for a single decorative piece of wood.
Ash
Ash wood furniture is a popular choice for many homeowners because of its unique grain pattern and beautiful color. Although it is hardwood, it is still relatively soft compared to other types of wood, making it easy to work with. Ash wood is a popular choice for luxury furniture because of its straight grain and varies in color from creamy white or gray with a light brown cast to a dark reddish brown.
Pros
It is a durable wood, but also lightweight
Less expensive than the rest of the solid woods
Aesthetically pleasing and absorbs wood stains well
Shock-resistant wood with excellent bending abilities
Cons
Poorly rated for rot and insect resistance
Low water resistance, cannot be used in the outdoor areas
Best for: tables, chairs, dressers, cabinets, shelving units, and anything that requires hard surfaces and durability. Favorite sports equipment (baseball bats), tools, and restaurant furniture.
Beech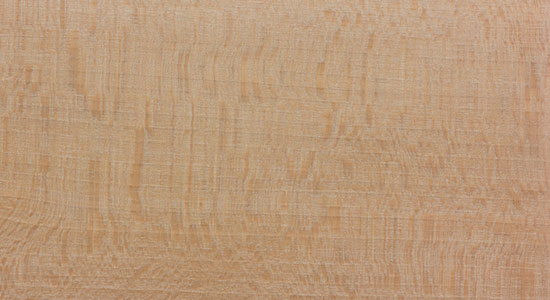 Beech trees are found in temperate climes and this type of wood is medium hard and straight-grained. There are several different types, including Japanese Beech, American Beech, European Beech, and many more. Despite their differences, they are nearly similar. Beech is another hardwood that bends easily, although it's not as visually appealing as ash. It varies in color from nearly white to straw and darkens slightly with age. After steam treatment, its color becomes a golden tone. Beech is hard and heavy and is difficult to work with hand tools.
Pros
Hard and tough wood material
Uniform texture, its color consistency is a plus
Polishes well and withstands shocks and wear
Can be easily banded into many shapes
Cons
More expensive than other woods
Cause problems when exposed to moisture
Needs regular maintenance and care
Best for: kitchen tops, chairs, desks, benches, bookcases, cabinets, joineries, toys, musical instruments, and floors.
Birch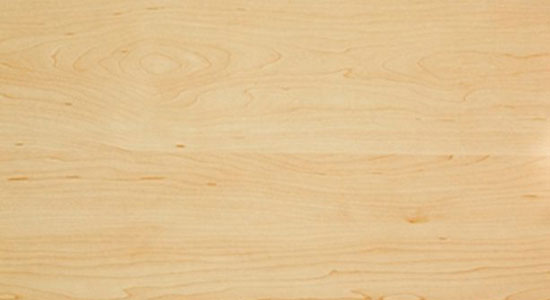 Birch is a common hardwood with over 50 different species, such as yellow, white, black, and sweet birch, but most birch woods used domestically are referred to as birch hardwood. It is very light; depending on the type of birch, the color can also turn reddish or yellowish. The grain is quite pleasing and is very similar in color and grain to maple. And it performs extremely nicely in sharp tool woodworking. Furniture made of birch wood is highly durable and lasts longer than our life with proper care.
Pros
Hard and strong, considered one of the strongest wood types
Take up the stain and polish easily
Natural scratch and dent protection
Moderately expensive wood type
Cons
When it dries, the wood starts cracking and wrapping
Not as good load capacity
Susceptible to infestation with bugs
Best for: chairs, tables, cabinets, doors, boxes, barrels, floors, and panels.
Cedar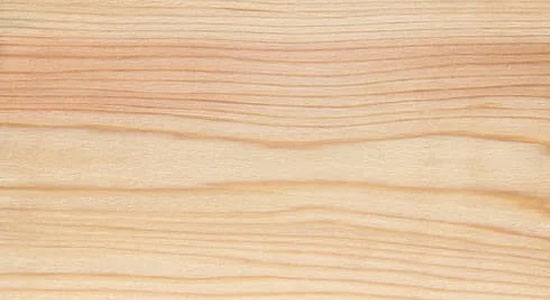 Cedar is an aromatic softwood appreciated for its beauty and durability. Cedar wood furniture is popular for many homeowners because of its beautiful grain and rich color. There are two types of cedar wood: Western Red and Eastern White. Red cedar is the more popular choice for furniture; it has an amber appearance that will weather to a rich brownish red; it is more durable and has a more consistent grain. White cedar is paler and weathers to a charming silvery gray; it is less expensive but not as strong or sturdy.
Pros
Naturally endure to rot, decay, insect attacks
Resist to swell, warp, cup, and twist
Lightweight, withstand many environmental elements
Price ranges depending on the availability in the market
Cons
Color changes over time as a result of chemical interactions
Highly flammable unless it is specially treated
Genuine cedar is difficult to recognize
Best for: wardrobes, trunks, dressers or chests, tables, chairs, beds, desks, cupboards, sofas, and musical instruments.
Expert Opinion
"… you should limit (cedar) indoor furniture to pieces that will see the least amount of traffic. A chest, a spare bedroom dresser or even end tables. On the flip side, using cedar wood for items such as coffee tables, entryway tables/runners and dining room tables would not be the best idea." –
Brian Luoma, co-founder Gizmoplans, DIY projects for homes
Cherry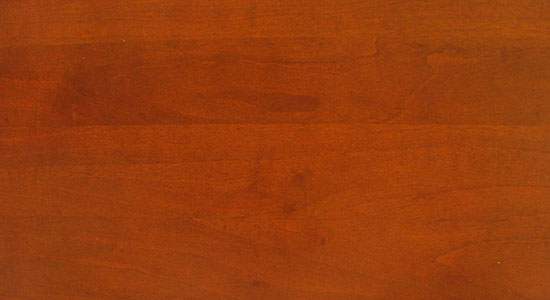 Cherry has amazing hardwood properties. Due to its durability and resistance to decay, it is suitable for interior applications, which makes it the most prized hardwood for furniture in America. Cherry wood ranges in color from creamy white to red to reddish-brown and darkens with age and drying. It mills exceptionally well and has a fairly consistent appearance due to the straight, tight grain. Cherry creates one of the smoothest surfaces possible when stained and sealed, giving it a very high-end look. The grain pattern is one of the most important things to consider when buying cherry wood furniture. Cherry wood has a distinct grain pattern that can be either straight or wavy. This grain pattern can affect the overall appearance of the piece of furniture, so it's important to choose a style you like.
Pros
Widely available, durability is good
Excellent color, fine, and smooth texture
Easy to be curved, cut, and mold
Resist to shock loads
Cons
Do not resist water and moisture damage
Very sensible to sunlight and heat
Used for indoor products only
Best for: cabinetry, armoires, dining room tables, nightstands, dressers, paneling, flooring, cutting boards, decorative wooden products, best for high-end furniture.
Fir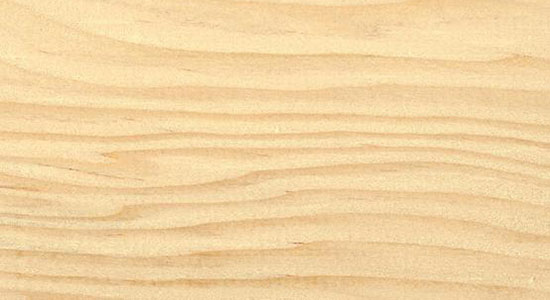 Fir, or Douglas fir (Doug-Fir), is a coniferous tree that is native to North America, Europe, and Asia. Douglas fir is the most popular softwood; it is pinkish-yellow to orange-red and has a straight grain. While Douglas fir is classified as a softwood, it is tougher than other hardwoods, such as chestnut. Douglas fir is the strongest of all American woods in terms of strength per weight. Its tremendous versatility offers it an unmatched advantage over other woods in making furniture. Douglas firs are difficult to work with hand tools, power tool blades must be sharp.
Pros
Hard and durable softwood
Straight and grain pattern
Rot and insect-resistant, but not quite as cedar
Relatively inexpensive
Cons
Usually reserved for construction projects
Not so good at accepting stains evenly
Not simple and easy to finish
Best for: cabinets, checkerboards, toolboxes, walls, ceilings, floors, picture frames, toys, and mirror frames.
Hickory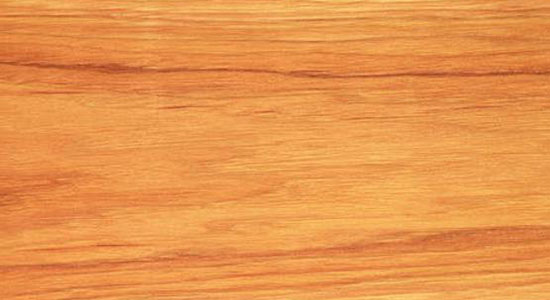 Hickory is a hardwood known for its strength and durability. Hickory refers to around 18 species, most of which are native to North America, Indochina, China, and India. A hickory tree can take up to 200 years to mature, which is why only around 2% of the furniture in the United States is made from this tree. It is used in furniture making because it can withstand a lot of wear and tear. The wood is open-grained and brown to reddish brown, with a straight, indistinct grain. Hickory is also a weighty wood that can be difficult to work with.
Pros
Great strength, hardness, and toughness
Endure a great deal of wear and tear
It can be difficult to work with
Price is moderate
Cons
Splits and chips easily
Difficult to finish
Harder to find hickory than other types of wood
Best for: chairs, tables, beds, rockers, lawn furniture, tool handles, and some veneers.
Mahogany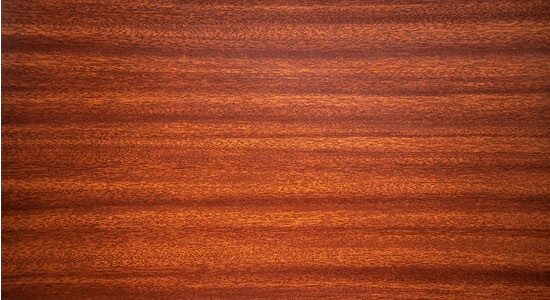 Mahogany is a luxury hardwood that is typically used for fine furniture or musical instruments. Because it is a rare tree, it's often used in veneers. It grows in Central and South America, West Africa, and West Indies, making it increasingly hard to find. Mahogany ranges in hue from medium brown to deep red-brown to dark red, with a unique and appealing texture. It can be polished to a high sheen, making it ideal for formal settings. One of the most notable characteristics of mahogany wood is its reddish-brown color. This unique hue can add a touch of sophistication to any room, making it ideal for dining rooms or living rooms. Mahogany wood furniture is some of the most sought-after types of furniture on the market due to its beauty, durability, and elegance.
Pros
Hardwood for luxurious finishes and projects
Distinguish reddish-brown color
Rot- and insect-resistant
With careful maintenance, furniture may last for decades
Cons
Expensive compared to other types of furniture woods
Mahogany furniture can be difficult to find since it is not as widely available
Best for: custom cabinetry and built-ins, tables, chairs, beds, wood veneers, musical instruments, ornate furniture, focal-point or fine furniture, high-end flooring, and windows.
Expert Opinion
"Because the environmental cost of using mahogany is high, purchasing alternatives is best. Cherry and walnut wood are similar in appearance and grain, but grow domestically and carry a significantly lower ecological footprint" –
Vermont Woods Studios
Maple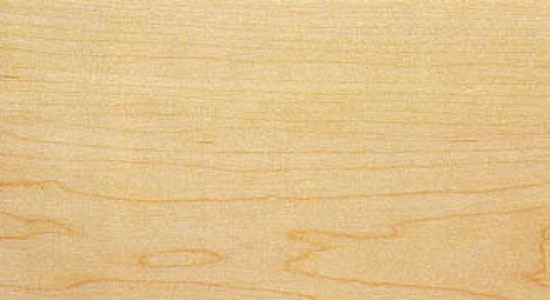 Maple is probably the ideal furniture hardwood. While there may be various types of maple, almost all of them make gorgeous and very durable furniture. The most widespread hardwood trees in the United States are red maples. Hard maple (sugar maple or rock maple) is the strongest and heaviest type, while soft maple is lighter and more flexible. Curly maple has a distinctive wavy grain pattern that can add visual interest to your furniture. But in general, color varies between white, yellow, and a rich golden hue, with a straight grain pattern.
Pros
Strong and durable
Variety of colors and grain patterns
Lightweight, takes staining exceptionally well
Handle changes in temperature and humidity
Cons
Can be difficult to work with
It can be pricey
Best for: kitchen-cutting boards, butcher blocks, kitchen cabinets, dining tables, desks, flooring, veneers, musical instruments, and workbenches.
Oak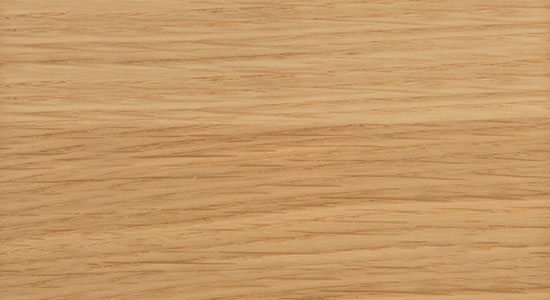 Oak is a widespread hardwood that has traditionally been recognized for its strength and beautiful texture. Two types of oak are commonly used for furniture: red oak and white oak. Red oak has a slightly reddish tint to its color, while white oak has a more yellowish hue. Because of the various wood species (more than 60 varieties growing across the United States alone), oak furniture is never in short supply and is readily accessible in large quantities. Both types of oak are equally strong and durable. However, white oak is generally considered to be more attractive. When choosing oak furniture, it is important to remember that it is a weighty wood.
Pros
Excellent material for furniture
It's very durable, and it tends to bend well
Takes stains very well
Is rot- and bug-resistant
Cons
Can be expensive to buy
Needs to be polished regularly to maintain its beauty
Best for: kitchen furniture, shelving, garden benches, lounge chairs, beds, wardrobes, cabinetry, veneer, interior trim, and fireplace.
Pine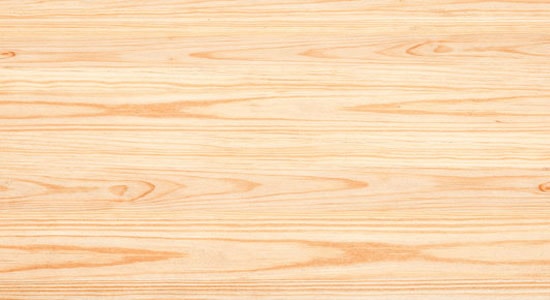 Pine is a softwood that comes from a variety of species that are growing all over the world. Because pine trees grow faster than many other tree species, the stock of pine furniture is quickly renewed. Pine can tolerate use and wear both inside and outside. It may nick and dent more easily than hardwoods and require more care, but it will last a long time while still standing and looking nice. Because of the light hues and brown knots, pine furniture blends nicely with various wood kinds, making it simple to mix and match with other furnishings. Age and usage give pine a lovely, rustic patina.
Pros
Lighter than most other woods
Takes stain and paint easily
Resists shrinking and swelling
Inexpensive furniture
Cons
It's prone to scratches and dents
Not as versatile as other wood types
Requires more maintenance
Best for: rustic and farmhouse-style furniture, woodworking, wall paneling, decking, shelving, and other projects.
Poplar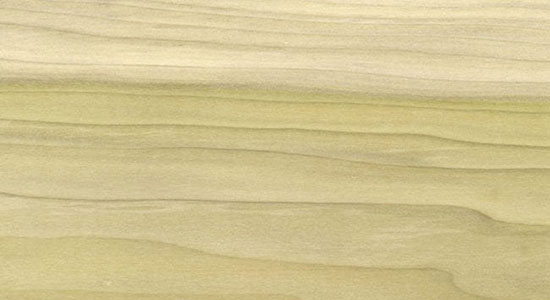 Poplar is a hardwood often used in the construction of inexpensive furniture and combination with more expensive woods. The wood is brownish yellow with a noticeable green tint. Poplar is a compactly-grained wood. And it is one of the less expensive hardwoods available today. Technically a hardwood, poplar is soft and lightweight, so it is best for pieces that will not endure major wear. Poplar wood furniture may not be the best choice if you want a piece that will last for many years.
Pros
Perfectly for furniture constructions
Relatively light but can withstand high impact forces
Accepts all types of paint and stains easily
Less expensive hardwood
Cons
Susceptible to scratches and dents
Can be difficult to refinish
Has a tendency to twist, warp, and swell
Best for: cabinets, bookshelves, bed frames, picture frames, furniture frames, crates, pallets, plywood, and cardboards.