When you purchase through our links, we may earn a commission. As an Amazon affiliate, we earn from qualifying purchases.
Article by
Dan S. Morris
Dan S. Morris is the Chief Content Editor and founder of ChosenFurniture. He covers high-quality furniture products designed to last, so he is the best contact for house goods advice.
| Updated on June 27, 2023
What is Millwork?
Millwork is custom-made woodwork produced in a mill or woodworking facility. It includes a wide range of wood products crafted to fit specific dimensions and specifications for construction and interior design projects. Millwork can encompass various items such as doors, windows, moldings, trim, cabinetry, paneling, staircases, and other architectural components.
The Importance of Millwork in Furniture Design
Millwork is crucial in furniture design, adding character, functionality, and visual appeal. It enhances furniture's overall aesthetic and functionality, from intricate moldings to custom cabinetry. It allows designers and manufacturers to create unique, personalized pieces that reflect the desired style and taste.
Types of Millwork
There are various types used in furniture design:
Moldings
Moldings are decorative trims and profiles that add visual interest to furniture. They can frame doors, windows, or other architectural elements as decorative accents on furniture surfaces.
Cabinetry
They are extensively used in the construction of cabinets. Custom cabinetry allows for precise sizing and design, ensuring a perfect fit and maximizing storage space. Millwork components such as cabinet doors, panels, and trim create a polished and finished look.
Paneling
Paneling refers to applying wooden panels to walls, ceilings, or furniture surfaces. It adds texture and elegance to a space, enhancing its overall ambiance. Paneling can be crafted from various wood types and customized to match the desired style.
Staircases and Railings
It is commonly used to construct staircases and railings. It provides structural support, safety, and visual appeal. Staircase components, such as balusters, newel posts, and handrails, can be customized to complement the furniture's design and the space's overall architectural style.
The Process of Creating Millwork
Millwork is typically produced through a multi-step process:
Design
The design phase involves creating detailed plans and specifications for the components. Designers work closely with clients to understand their requirements and preferences, ensuring the final product aligns with their vision.
Material Selection
The selection of wood species is crucial! Different types of wood offer distinct characteristics in color, grain pattern, and durability. The choice of wood depends on the desired aesthetic, functionality, and budget.
Milling
The milling process begins after the design and material selection is finalized. It involves cutting, shaping, and joining the wood pieces using specialized machinery and tools. Skilled artisans ensure precision and attention to detail at every step.
Finishing
The final step in production is the application of finishes. Finishing techniques such as staining, painting, or varnishing enhance the appearance of the wood and protect it from damage. Finishes can be customized to match the desired color and style.
The Benefits of Using in Furniture
Using millwork in furniture design offers several advantages:
Customization
It allows for customization, ensuring furniture pieces fit perfectly within a space and match the desired style and functionality. Custom cabinetry, moldings, and paneling add a unique touch to furniture, making it stand out.
Visual Appeal
The intricate details and decorative mill work elements enhance the furniture's visual appeal. Whether ornate moldings, beautifully crafted paneling, or custom cabinetry, millwork adds an elegant and sophisticated touch.
Durability
These components are typically crafted from high-quality wood, ensuring durability and longevity. Properly finished and maintained millwork can withstand wear and tear, making it a valuable investment for long-lasting furniture.
Value Addition
Incorporating them in furniture design adds value to the overall property. Customized millwork showcases attention to detail and craftsmanship, making the furniture and the space more desirable to potential buyers or tenants.
FAQs
Can mill work be used in both residential and commercial spaces?
Millwork can be used in residential and commercial spaces. It offers design flexibility and customization options for various types of furniture, enhancing the aesthetic appeal in both settings.
What is the cost of incorporating millwork in furniture design?
The cost of incorporating in furniture design can vary depending on several factors, such as the complexity of the design, the type of wood used, and the size of the project. It is best to consult with a professional worker or furniture designer to get an accurate cost estimate.
How do I maintain and clean millwork furniture?
To maintain and clean, avoid using harsh chemicals or abrasive cleaners that can damage the wood. Regular dusting and occasional wiping with a soft, damp cloth are usually sufficient. It's important to follow the manufacturer's guidelines for specific care instructions.
Can mill work be repaired if damaged?
Yes, it can often be repaired if damaged. The extent of the damage and the specific component will determine the repair process. It is recommended to consult a professional millworker or furniture restorer for the best approach to repairing damaged millwork.
More Reads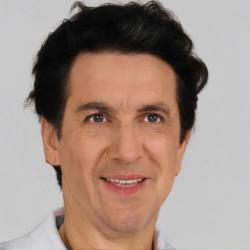 Dan S. Morris is a longtime furniture and design enthusiast with a passion for beautiful and functional arrangements and a human-centered approach to home decor that integrates the needs of people. He is the founder of Chosen Furniture. Dan and his team are faithful to serving you with savvy client-focused information and furniture reviews, with uncompromising integrity as the hallmarks of their service.