When you purchase through our links, we may earn a commission. As an Amazon affiliate, we earn from qualifying purchases.
Article by
Dan S. Morris
Dan S. Morris is the Chief Content Editor and founder of ChosenFurniture. He covers high-quality furniture products designed to last, so he is the best contact for house goods advice.
| Updated on July 16, 2023
What Is Acanthus Leaf?
Acanthus leaf is a decorative motif commonly used in architectural and artistic elements. The acanthus leaf is characterized by its intricate and stylized design, featuring deeply incised and curving lobes resembling the leaves of the acanthus plant. This ornamental motif has been widely employed throughout history, dating back to ancient Greece, and continues to be a popular design element in various furniture styles today.
The Origins and Symbolism
The acanthus leaf motif can be traced back to ancient Greece, where it was commonly incorporated into architectural elements such as Corinthian columns and friezes. The acanthus plant was highly revered in Greek culture, symbolizing enduring life and immortality. Its association with the natural world and its elegant form made it a fitting choice for decorative purposes in architecture and furniture design.
Throughout history, the acanthus leaf motif has also been adopted by different civilizations, including the Romans and Byzantines, who incorporated it into their architectural and artistic traditions. During the Renaissance period, the acanthus leaf experienced a resurgence in popularity as a design element, with artists and artisans drawing inspiration from classical antiquity.
Acanthus Leaf in Furniture Design
This stylish motif has been widely utilized in furniture design, adding a touch of elegance and sophistication to various pieces. It is commonly seen in carved woodwork, such as chair backs, table legs, and bedposts. The intricate and detailed nature of the acanthus leaf design requires skilled craftsmanship to achieve the desired effect.
One notable example of the acanthus leaf motif in furniture design is the iconic Corinthian order, one of the three classical ancient Greek and Roman architectural orders. The Corinthian column capital features intricately carved acanthus leaves surrounding the column's top, creating a visually stunning and ornate design.
The acanthus motif has been adapted throughout different furniture styles and periods to suit various design aesthetics. It can be found in traditional furniture styles, such as French Rococo and English Georgian, and in more contemporary designs that incorporate elements of classical inspiration.
The Significance in Contemporary Furniture
The acanthus leaf motif remains relevant in contemporary furniture design despite its historical origins. Its timeless appeal and association with classical beauty make it a versatile decorative element that can complement a wide range of interior styles.
Contemporary furniture designers often reinterpret the acanthus motif, innovatively incorporating it into modern pieces. For instance, a sleek and minimalist chair may feature subtle and abstract acanthus leaf-inspired patterns, adding a touch of sophistication without overpowering the overall design.
Moreover, using digital technology and advanced manufacturing techniques allows for greater precision and experimentation with the acanthus motif. Designers can now create intricate and highly detailed renditions of the acanthus leaf, pushing the boundaries of traditional craftsmanship.
FAQs
Can the acanthus motif be used in both indoor and outdoor furniture?
The acanthus leaf motif can be incorporated into indoor and outdoor furniture. However, it is essential to choose materials and finishes suitable for the intended environment to ensure the longevity of the design.
Are there any other motifs commonly used in conjunction with the acanthus?
The acanthus leaf motif is often paired with other decorative elements such as scrollwork, floral motifs, or architectural details to create more intricate designs.
Can I incorporate the acanthus leaf motif into my existing furniture?
Yes, suppose you have a piece of furniture that allows for customization or modification. In that case, you can work with a skilled artisan or woodworker to incorporate the acanthus leaf motif into the existing design.
Are there any alternative motifs to the acanthus leaf?
Yes, several alternative motifs can add a similar sense of elegance to furniture, such as vine patterns, palmettes, or even abstract geometric designs. It ultimately depends on the desired aesthetic and the overall style of the piece.
More Reads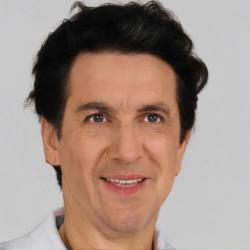 Dan S. Morris is a longtime furniture and design enthusiast with a passion for beautiful and functional arrangements and a human-centered approach to home decor that integrates the needs of people. He is the founder of Chosen Furniture. Dan and his team are faithful to serving you with savvy client-focused information and furniture reviews, with uncompromising integrity as the hallmarks of their service.