When you purchase through our links, we may earn a commission. As an Amazon affiliate, we earn from qualifying purchases.
Article by
Dan S. Morris
Dan S. Morris is the Chief Content Editor and founder of ChosenFurniture. He covers high-quality furniture products designed to last, so he is the best contact for house goods advice.
| Updated on June 23, 2023
What is Inlay Wood?
Inlay wood, recognized as marquetry, represents a time-honored craftsmanship technique that entails the meticulous arrangement of diverse elements such as wood, metal, shell, and various materials to craft elaborate designs on wooden surfaces. This intricate art form has triumphantly endured the trials of time, entrancing connoisseurs with its steadfast commitment to meticulous detail and unparalleled aesthetics.
Mastering this meticulous craft demands unwavering precision, patience, and an unwavering discernment for the minutest details. Inlay woodwork gracefully graces various domains, including furniture, musical instruments, jewelry boxes, decorative panels, and countless other applications, instilling an unwavering touch of refinement and sophistication in every creation.
History of Inlay Wood
The rich heritage of inlay woodwork finds its roots in the ancient civilizations of Egypt and Mesopotamia. During that era, skilled artisans adorned furniture and artifacts with exquisite embellishments, employing precious materials such as ivory, bone, and metals. The technique gained popularity during the European Renaissance, with Italian and French artisans perfecting the art form. Inlay wood symbolized wealth and luxury, adorning nobility's palaces and grand residences.
Materials Used
A wide range of materials can be employed to create inlay wood designs. Popular materials in furniture production encompass a range of wood varieties distinguished by their diverse colors and grains, including ebony, mahogany, walnut, and maple. Metals like brass, copper, and silver can also be incorporated for added visual appeal. Exotic materials like mother-of-pearl, abalone shell, and gemstones may create stunning accents and focal points.
Techniques of Inlay
Inlay woodwork requires skillful techniques for precisely and seamlessly integrating various materials. One popular technique is "intarsia," where different pieces of wood are precisely cut and fitted together like a puzzle to create intricate patterns or images. Another technique, called "parquetry," involves using geometric shapes to form repeating patterns. Veneering is yet another method, where thin sheets of wood are layered and bonded to create a surface for inlay work.
Tools and Equipment
Crafting inlay wood requires a set of specialized tools and equipment. A scroll or fret saw is commonly used to make intricate cuts in wood pieces. Chisels and carving knives are employed for shaping and fine-tuning the inlay pieces. A veneer saw and a veneer hammer is necessary for cutting and bonding the sheets. Sandpaper, files, and rasps are used for smoothing and refining the surface. In addition, adhesives, clamps, and various measuring and marking tools are essential for precise assembly.
Designing Patterns
Designing inlay wood patterns is a creative process that demands careful planning and consideration. The endless possibilities range from classic motifs like floral designs, geometric patterns, and architectural elements to more contemporary and abstract compositions. The choice of materials, colors, and textures dramatically influences the outcome. It is crucial to balance the design's complexity with the skill level and capabilities of the artisan to ensure a successful and harmonious result.
Contemporary Applications
Inlay wood continues to captivate artists and artisans today, inspiring them to explore new possibilities and push the boundaries of traditional techniques. In addition to its historical significance, inlay wood has found its place in contemporary design and art. Today, it is not uncommon to find modern furniture, jewelry, and decorative objects adorned with intricate inlay designs. Artisans skillfully combine traditional craftsmanship with contemporary methods such as mixed media, laser cutting, and 3D printing, creating captivating and unique creations.
The Significance of Inlay Wood
Beyond its aesthetic appeal, inlay wood carries more profound meanings and symbolism. Specific motifs and patterns used in inlay designs hold cultural, religious, or spiritual significance in various cultures. For example, a lotus flower inlay may represent purity and enlightenment in Eastern philosophies, while Celtic knot patterns evoke notions of eternity and interconnectedness in Celtic culture. Inlay wood can also tell stories, commemorate events, or celebrate personal milestones, making it a cherished heirloom or a meaningful gift.
The Art of Inlay Worldwide
Inlay woodwork has a global presence, with each region and culture contributing its unique style and interpretation. With its intricate floral and architectural motifs, Italian marquetry remains highly esteemed. Indian artisans are highly respected for their detailed and elaborate designs, skillfully integrating semi-precious stones and metals. The Middle East is recognized for its precise geometric patterns and exquisite arabesque motifs. Chinese and Japanese artisans have mastered the meticulous incorporation of mother-of-pearl and lacquer inlays. Exploring the diverse traditions of inlay wood across different countries offers a fascinating insight into each region's cultural heritage and craftsmanship.
The Future
As technology advances, the future of inlay woodwork holds exciting possibilities. Digital design tools and computer-controlled machines offer increased precision and efficiency in creating complex inlay patterns. The harmonious convergence of age-old craftsmanship and cutting-edge technology unveils boundless realms of experimentation and opportunities for innovation.
This beautiful amalgamation breathes life into uncharted territories, where tradition dances hand in hand with modernity, fostering an atmosphere of endless discovery and creativity. With each stride forward, this fusion intertwines the threads of heritage and progress, forging a path that brims with intricate complexities and serendipitous surprises. Together, they form a symphony of artistry and ingenuity, forever shaping the landscape of possibility.
Furthermore, the growing interest in sustainable and eco-friendly practices may lead to exploring alternative materials and techniques in inlay woodwork, promoting reclaimed wood, natural dyes, and environmentally friendly adhesives.
Appreciating the Craftsmanship
The art of inlay wood requires technical skills and a deep appreciation for the inherent beauty of wood and its creative potential. Each inlay piece represents hours, if not days or weeks, of meticulous craftsmanship and attention to detail. By admiring and supporting the work of inlay wood artisans, we contribute to preserving a time-honored tradition and encourage the continuation of this extraordinary craft for generations to come.
Inlay wood is a captivating art form that combines the richness of wood with the precision of intricate designs. Its history, materials, techniques, and cultural significance make it a fascinating subject of study. From ancient civilizations to contemporary artisans, inlay woodwork continues to captivate and inspire with its timeless beauty. Whether adorning furniture, musical instruments, or decorative objects, inlay wood adds a touch of elegance and craftsmanship that enhances any space. By understanding and appreciating the artistry behind inlay wood, we can genuinely recognize its enduring appeal and significance in craftsmanship.
🔨 Inlay wood is like giving a fancy wood puzzle a kiss of sophistication. 👩‍🎨 It's when you take contrasting pieces of wood and artfully fit them together to create a stunning design. #Furniture #FurnitureGlossary 👑
Click To Tweet
Preservation and Maintenance
To guarantee the enduring lifespan of inlay woodwork, meticulous preservation, and maintenance practices are of utmost importance. As a natural material, wood is vulnerable to environmental factors such as temperature fluctuations and humidity changes due to its distinct properties. These elements can impact the wood, causing it to expand, contract, or warp.
These conditions can result in the wood undergoing expansion, contraction, and warping. By consistently implementing a cleaning, polishing, and waxing regimen, the inlay is shielded and its resplendent allure preserved. Maintaining a vigilant stance against excessive exposure to direct sunlight or moisture is paramount, as these elements can damage the wood and the inlay materials.
More Reads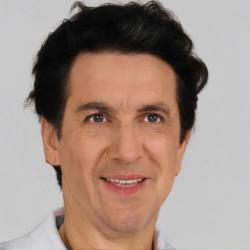 Dan S. Morris is a longtime furniture and design enthusiast with a passion for beautiful and functional arrangements and a human-centered approach to home decor that integrates the needs of people. He is the founder of Chosen Furniture. Dan and his team are faithful to serving you with savvy client-focused information and furniture reviews, with uncompromising integrity as the hallmarks of their service.