When you purchase through our links, we may earn a commission. As an Amazon affiliate, we earn from qualifying purchases.
Article by
Dan S. Morris
Dan S. Morris is the Chief Content Editor and founder of ChosenFurniture. He covers high-quality furniture products designed to last, so he is the best contact for house goods advice.
| Updated on July 9, 2023
What Is Americana?
Americana emerged as an emphatic trend, confidently drawing inspiration from the rich culture, storied history, and timeless traditions of the United States. It celebrates American identity and values and has become essential to the culture. This style seamlessly blends the spirit of practice with a contemporary touch, captivating individuals worldwide with its enduring appeal and universal allure.
Americana Style in Furniture
Americana style is not just a passing trend; it is a captivating homage to the rich culture, storied history, and cherished traditions of the United States. With its enduring allure and universal charm, this iconic fashion trend has found its way into furniture, allowing individuals to infuse their living spaces with the essence of American identity and values.
Drawing inspiration from the early settlers who laid the nation's foundation, the Americana style in furniture seamlessly combines the spirit of tradition with a contemporary touch. It's a nod to the brave souls who dared to explore the uncharted territories, carving out a new existence on the wild American frontier. Their influence can be seen in the durable craftsmanship and functional designs emblematic of this style.
From rugged wooden tables that evoke the spirit of the Old West to cozy leather armchairs reminiscent of frontier cabins, Americana furniture creates an atmosphere that transports you to a bygone era. The warm hues, natural textures, and handcrafted details tell the story of a nation's journey, preserving its heritage through every piece.
The American flag, a symbol of pride and unity, also finds its place in Americana furniture. Whether subtly incorporated into upholstery patterns or boldly displayed as a focal point, it serves as a reminder of the values that bind the nation together. The timeless elegance of the Americana style is further accentuated by using classic fabrics such as denim, adding nostalgia and authenticity to the furniture pieces.
Americana Style Influence
Another significant influence on Americana style in furniture is Native American culture. The deep respect for Native American heritage is reflected in the intricate patterns and motifs adorning furniture pieces. From geometric designs inspired by Navajo rugs to the vibrant colors reminiscent of Southwest landscapes, these elements infuse a sense of cultural appreciation into every corner of the room.
African American culture has also left an indelible mark on Americana furniture. The creativity and artistry of this community have found expression in furniture design, adding a dynamic and eclectic twist to the overall aesthetic. Bold patterns, vibrant colors, and unique textures pay tribute to the contributions of African Americans in shaping American culture and style.
This style is a testament to authenticity and craftsmanship in an era of mass-produced furniture. Each piece tells a story, embodying the spirit of hard work, resilience, and pursuing the American Dream. From reclaimed wood furniture showcasing imperfections'' beauty to hand-woven textiles that bear the mark of skilled artisans, Americana furniture reflects a commitment to quality and heritage.
Whether you live in a cozy cottage or a modern city loft, Americana-style furniture allows you to infuse your space with a sense of nostalgia, patriotism, and enduring beauty. The Americana style serves as a profound tribute to the intricate tapestry of the American journey, embracing the vibrant amalgamation of diverse cultures that have indelibly influenced the nation. It stands as a compelling reminder that the spirit of Americana endures, resonating within the very core of every cherished abode.
Contemporary Americana Style in Furniture
The Americana style in home design represents an intriguing amalgamation of time-honored traditions and contemporary elements, providing a unique outlook on the cherished heritage of the United States. With its refined sensibility and meticulous craftsmanship, this design aesthetic embodies the essence of American culture while embracing the nuances of modernity.
At the heart of the contemporary Americana style in furniture lies a celebration of American culture and its diverse influences. By blending classic elements with innovative design concepts, this style encapsulates the essence of the nation's spirit, resonating with individuals who appreciate both the timeless and the cutting-edge.
There is a harmonious blend of traditional and modern elements regarding the materials utilized in Contemporary Americana furniture. While reclaimed wood showcases the beauty of natural imperfections, sleek metals, and glass bring an air of sophistication to the overall composition. This juxtaposition of rustic and refined materials creates an intriguing visual narrative that speaks to the eclectic nature of American design.
This style effortlessly balances comfort and practicality with artistic expression in form and function. Furniture pieces inspired by this style often exhibit clean lines and streamlined silhouettes, exuding a sense of simplicity and elegance. The emphasis on functionality ensures that each item serves its purpose while maintaining an aesthetic that complements various interior settings.
A critical aspect that distinguishes the contemporary Americana style is the incorporation of cultural motifs and symbols that pay homage to American heritage. These elements infuse a sense of identity and storytelling into the furniture pieces through subtle patterns, bold prints, or decorative accents. From subtle nods to iconic landmarks to references to regional traditions, every item becomes a conversation starter and a reflection of personal history.
Color palettes within the contemporary Americana style range from earthy tones inspired by the vast American landscapes to vibrant hues that capture the energy of urban environments. Neutrals, such as warm browns and creamy whites, provide a versatile backdrop for pops of color, allowing homeowners to express their creativity and tailor the ambiance to their preferences. The skillful integration of color adds depth and visual interest to the furniture, enhancing the overall aesthetic appeal.
Americana Style in the Future
The contemporary Americana style in furniture offers a diverse range of options to suit various tastes and living spaces. Whether it's a cozy farmhouse retreat, a chic urban loft, or a transitional suburban home, this versatile design approach adapts effortlessly to different environments. Its ability to merge the familiarity of classic Americana with contemporary sensibilities creates an inviting and inspiring atmosphere.
In a world driven by ever-changing trends, this style in furniture remains an enduring choice, a testament to the timeless allure of American design. In a world driven by ever-changing trends, the Americana style in furniture remains an enduring choice, a testament to the timeless allure of American design. With its unique ability to bridge the past and present, this style captivates individuals seeking a harmonious blend of heritage and innovation. It combines cherished traditions with modern marvels, creating a warm, inviting space that feels like home.
This style will inspire your creativity if you appreciate harmonizing the old with the new. By embracing the Americana style, you invite a touch of American spirit into your home, creating a genuinely captivating atmosphere and uniquely your own. By embracing the Americana style, you invite a touch of American spirit into your home, creating a genuinely captivating atmosphere and uniquely your own.
The importance of preserving and celebrating Americana Style in furniture and culture cannot be overstated. Americana reflects the best of America and will continue to shape culture for years.
» Must Reads: Timeless Style of Furniture That Never Goes Out of Fashion
More Reads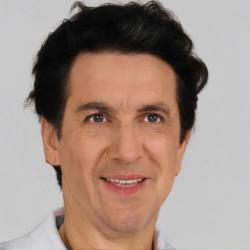 Dan S. Morris is a longtime furniture and design enthusiast with a passion for beautiful and functional arrangements and a human-centered approach to home decor that integrates the needs of people. He is the founder of Chosen Furniture. Dan and his team are faithful to serving you with savvy client-focused information and furniture reviews, with uncompromising integrity as the hallmarks of their service.