When you purchase through our links, we may earn a commission. As an Amazon affiliate, we earn from qualifying purchases.
Article by
Dan S. Morris
Dan S. Morris is the Chief Content Editor and founder of ChosenFurniture. He covers high-quality furniture products designed to last, so he is the best contact for house goods advice.
| Updated on June 22, 2023
What is Georgian Style?
Georgian furniture is characterized by its neoclassical influences, balanced proportions, and exquisite craftsmanship. It embraces the allure of classical Greek and Roman design, seamlessly integrating iconic features like columns, pilasters, pediments, and captivating decorative motifs such as acanthus leaves and urns. The style emphasizes symmetry, with matching pairs of furniture and mirrored designs being common.
Step into the captivating world of Georgian furniture, a remarkable period named after the British monarchs who reigned from George I to George IV. Imagine being transported to the opulent halls of historical estates, where every room exudes a sense of grandeur and elegance. Exquisite craftsmanship takes center stage, with each chair, table, and cabinet boasting intricate carvings and meticulous design. From the luxurious comfort of a George III mahogany armchair to the graceful curves of a Chippendale sideboard, Georgian furniture tells stories of artistic mastery and regal splendor.
Characteristics of Furniture
Georgian furniture is known for its distinctive features that set it apart from other styles. These characteristics include:
Neoclassical Design: The style embraced neoclassical influences, drawing inspiration from ancient Greek and Roman designs.
High-Quality Materials: It uses premium materials like mahogany, walnut, and oak, guaranteeing enduring strength and an opulent aesthetic.
Refined Proportions: The furniture was meticulously designed with balanced proportions and symmetrical lines, reflecting the overall elegance of the period.
Ornate Carvings and Inlays: Elaborate carvings and decorative inlays were standard features in Georgian furniture, adding intricate detailing.
Cabriole Legs: Furniture from this period often featured cabriole legs, characterized by an outward curve at the top and an inward curve at the bottom.
Chippendale and Hepplewhite Styles: Two prominent furniture makers of the Georgian era, Thomas Chippendale and George Hepplewhite, influenced the design aesthetic of the period. Elaborate carvings and Chinese-inspired motifs characterized Chippendale's style, while Hepplewhite favored more delicate and refined designs.
Types of Georgian Furniture
Georgian furniture encompassed various pieces, each serving a specific purpose and displaying unique characteristics. Some of the most notable types include:
Chairs: Chairs were often crafted with upholstered seats, intricate carvings, and elegant silhouettes. Wingback chairs and ladderback chairs were popular variations.
Tables: Tables came in various shapes and sizes, including dining tables, console tables, and occasional tables. They were known for their solid construction, exquisite inlays, and decorative legs.
Chests and Cabinets: Chests and cabinets were used for storage and often featured multiple drawers and compartments. They showcased fine craftsmanship and detailed embellishments.
Desks and Secretaries: Desks and secretaries were designed with functionality in mind. They often had a slant-top or fall-front writing surface, drawers, and compartments to store writing materials.
Bedroom Furniture: Bedroom furniture includes four-poster beds, dressing tables, and wardrobes. These pieces were characterized by their graceful curves, intricate carvings, and luxurious fabrics.
🏰 Georgian furniture is known for its elegant and timeless designs, incorporating straight lines, carved details, and rich woods. 🏛️ It's perfect for those who appreciate classic and sophisticated pieces. #GeorgianStyle #Furniture…
Click To Tweet
Legacy and Influence
The Georgian style had a lasting impact on furniture design and inspired modern-day interpretations. Its emphasis on quality materials, meticulous craftsmanship, and timeless elegance has made Georgian furniture highly sought after by collectors and enthusiasts. The influence of Georgian design can be seen in various furniture styles and periods that followed, such as the Regency and Federal styles.
Impact on Interior Design
Georgian furniture not only influenced the design of individual pieces but also had a broader impact on interior design. Georgian furniture's elegant and refined aesthetic sets the tone for the overall décor of Georgian interiors. Rooms were commonly decorated with lavish fabrics, intricate mirrors, and elaborate chandeliers to enhance the elegance of the furniture.
Besides its influence on furniture and interior design, this style also significantly impacted social status and cultural trends. Owning and displaying such furniture symbolized wealth, sophistication, and social standing. The craftsmanship and quality of each piece were highly valued and often passed down through generations as family heirlooms.
Continued Appreciation and Collectability
Today, this furniture style continues to be appreciated and collected by enthusiasts, interior designers, and those who admire its timeless beauty. Antique Georgian pieces can be found in museums, auction houses, and specialized antique furniture stores. Many furniture manufacturers also create reproduction pieces, allowing individuals to incorporate the elegance of this style into their own homes.
Global Influence
Moreover, the popularity of the Georgian furniture style extends beyond its country of origin. It has inspired designers and furniture makers worldwide, leading to the incorporation of their elements in various international design movements.
This furniture style favored the United States during the Colonial and Federal periods. American artisans embraced the sophistication and skill of the design, tailoring it to fit the preferences and requirements of the era. American furniture frequently highlighted regional wood varieties like cherry and maple, showcasing the country's abundant natural resources.
It also significantly influenced the Neoclassical movement in Europe. Designers and artisans across the continent drew inspiration from its design principles, incorporating classical motifs, balanced proportions, and refined detailing. This fusion of Georgian and Neoclassical styles resulted in a harmonious blend of elegance and simplicity.
Timeless Appeal and Adaptability
The enduring appeal can be attributed to its timeless qualities. The clean lines, graceful curves, and attention to detail make Georgian pieces versatile and adaptable to various interior styles. Whether placed in a traditional, transitional, or even contemporary setting, this furniture adds a touch of sophistication and refinement.
It is crucial to consider authenticity and quality When acquiring Georgian furniture, whether original antiques or reproductions. Authentic Georgian pieces bear the craftsmanship and patina of age, embodying the history and character of the era. On the other hand, modern reproductions crafted by skilled artisans capture the essence of Georgian design while incorporating contemporary techniques and materials.
Embracing History and Craftsmanship
This furniture style is a testament to the Georgian era's elegance, craftsmanship, and enduring beauty. Its influence has transcended borders and continues to inspire designers and enthusiasts worldwide. Whether in its original form or as contemporary interpretations, this furniture enriches spaces with its timeless charm and refined aesthetic. Bringing them into your home is like welcoming a piece of history. It adds a touch of timeless charm and connects you with a rich heritage of remarkable design and exquisite craftsmanship.
Preserving and Restoring
Preserving and restoring this type of furniture is important to maintain its beauty and value. Due to their age, original Georgian pieces may require restoration to address issues such as loose joints, damaged veneers, or worn finishes. It is essential to entrust the restoration to experienced professionals who specialize in antique furniture, ensuring that the original integrity and character of the piece are preserved.
More Reads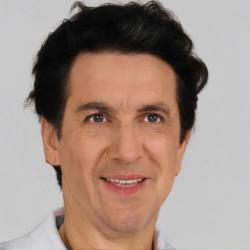 Dan S. Morris is a longtime furniture and design enthusiast with a passion for beautiful and functional arrangements and a human-centered approach to home decor that integrates the needs of people. He is the founder of Chosen Furniture. Dan and his team are faithful to serving you with savvy client-focused information and furniture reviews, with uncompromising integrity as the hallmarks of their service.