When you purchase through our links, we may earn a commission. As an Amazon affiliate, we earn from qualifying purchases.
Eye-catching kitchen island decor tips for an outstanding space
Article by
Sarah Morris
Sarah Morris is an avid writer specializing in home decor and product reviews. She covers furniture products and more for ChosenFurniture.
| Updated on June 27, 2023
Kitchen islands provide extra prep and storage space and act as a centerpiece in your kitchen. And when it comes to decor for kitchen islands, the possibilities are endless. To help you personalize the style of your kitchen, I'll share some of the most effective ways to decorate with kitchen carts and islands.
Because guests' attention will naturally be drawn to a kitchen island, the accessories you select to display there will significantly impact the impressions they take away. Here I'll explain the aesthetic potential of various decorative and practical elements. Below are the tips I recommend for decorating a kitchen island. Be creative and have fun with your kitchen island decor.
Rules to Follow
First, choose an island design appropriate to the kitchen's general style. If your kitchen is contemporary and minimalist, the most viable solution would be an island that is simple yet sophisticated. If the kitchen had a more traditional appearance, an island with intricate carvings would be more fitting.
Secondly, consider the size and shape of the kitchen island. The island should be both large enough to be functional and small enough not to dominate your space. The outline should also fit the overall layout of the kitchen, such as a rectangular island for a long and narrow kitchen.
You need to investigate the components utilized in your island's construction. Natural materials, such as stone and wood, offer the space an air of coziness. In contrast, laminates and metals can give the kitchen a feel of modernity.
Finally, your kitchen island decor should be carefully added to create a cohesive look. Use a wide range of decor elements, including but not limited to kitchenware or pendant lighting – I'll explain this later. However, it is essential to ensure that the selected objects do not clash with the general decoration of the kitchen.
EXPERT TIPS
"Create an understated design by carefully choosing pieces that make a statement without competing with the other elements in the room.
" – Andra DelMonico, writer
Next Luxury
Go With a Theme
Kitchen islands are a great way to add personality and style to your kitchen. Many options are available if you're looking for a rustic kitchen island theme, a neutral space, or something more contemporary. Experiment with shapes, textures, and heights for the perfect kitchen island centerpiece. Once you've decided on a style, it's time to start shopping for furnishings and accessories. Make sure to choose pieces that coordinate with the theme and enhance the look of your kitchen island. To top it all off, add plants and flowers to inject some life into your space. You're ready to decorate!
Colors that Work Best
When decorating a kitchen island, remember the colors that work well together. Colors that complement each other look more harmonious than colors that clash. For example, combining green and brown on your kitchen island is a great way to add interest and balance to the space.
In the early days, when I was a student, I lived in a place with a tiny kitchen. To make it feel spacious, I use white for most of the kitchen – light grey or pastel colors are also highly recommended. Invest in a black or navy blue island to make a solid impression. By incorporating these darker tones, make a bold statement and achieve a modern look.
Add a Fresh Seasonal Color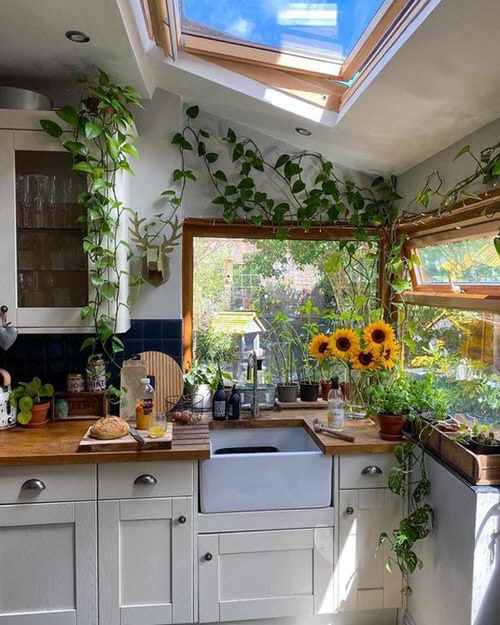 To get started, find inspiration online or in magazines. Once you've got a good idea of what you want, start planning your installation. Remember that you'll need to remove any existing furniture first, so make sure the island is unmistakable for you to work on. Once you have everything set up, add your chosen fresh seasonal color and enjoy.
In the fall and winter, you can add muted colors such as shades of brown or grey. For the spring and summer, go for brighter colors like yellow or lemon. Whatever your choice, make sure that your chosen color fits in with your kitchen decor and style.
Choose Accents that Fit Your Style
When decorating your kitchen island, it's essential to choose not only appropriate colors but also accent pieces that fit your style. You can opt for smaller accessories like vases or table lamps, or you could use more oversized items like counter stools or island consoles. Whichever accents you choose, ensure they're of good quality and add visual interest to your kitchen island.
Don't Limit Decor to Countertops
A kitchen island is a great place to put all your cooking tools and ingredients, and it can also store food, make meals, or relax in the kitchen while you cook. There are many different ways to decorate an island – experiment until you find something that works for you.
One of the best ways to add personality and style to your kitchen island is by decorating all aspects of the space. Countertops, cabinets, walls, and flooring can all be decorated with fresh flowers, plants, or vibrant colors. Not only will this add visual interest and life to your kitchen space, but it'll also help you create a cohesive look across different kitchen areas.
Style With a Decorative Tray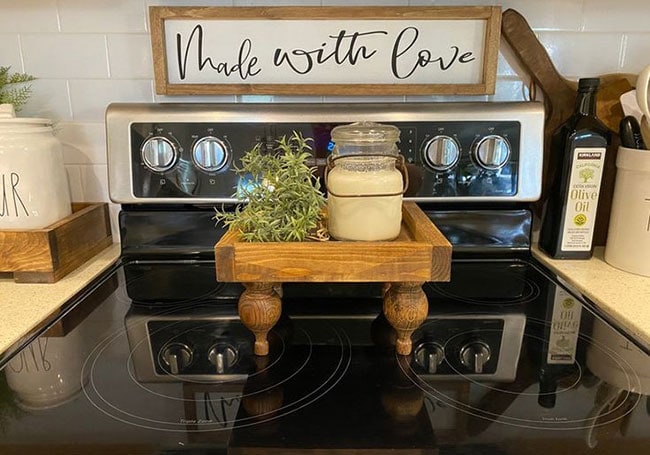 Kitchen islands can be an excellent centerpiece for your kitchen, and they're perfect for hosting small get-togethers or simply enjoying a meal in peace. To make your kitchen island the focal point of your dining space, style a decorative tray to hold your favorite dishes and snacks. Check our selection of beautiful island trays for ideas to decorate your kitchen space.
Whether you're looking for a rustic farmhouse-inspired design or something more modern and chic, I'm sure you'll find the perfect tray. Trays are also an ideal solution for the kitchen island because they can be lifted easily so that you will save valuable space on a wooden cutting board. Trays make surfaces tidier and provide the perfect landing point for most commonly discarded elements.
Swap your tray or cutting board with a cake stand. Put treats, fruits, and veggies, or just lay neatly, folded linens on top. This will take your ordinary kitchen styling to something special! According to Dan Morris, editor and writer at Chosen Furniture, "if you have decorative pieces that lack height or look slightly small when gathered together, placing them on a tray will make the tray seem suddenly larger. This is because the height of the pieces will be increased."
Create a Balanced Centerpiece
To decorate it successfully, start by selecting a fitting centerpiece. Many options are available, including vases with flowers, fruit baskets, and picture frames. Many homeowners also like to add subtle accents, like tapestries or candles, to help set the mood. Remember to keep your kitchen island balanced – too much focus on one area will distract from the rest of the room.
Once you have selected the centerpiece and accessories, it's time to start decorating! Start by arranging the elements in a balanced way so everything looks cohesive. Finally, add a touch of your personality to make the kitchen island your own.
Use Stools and Chairs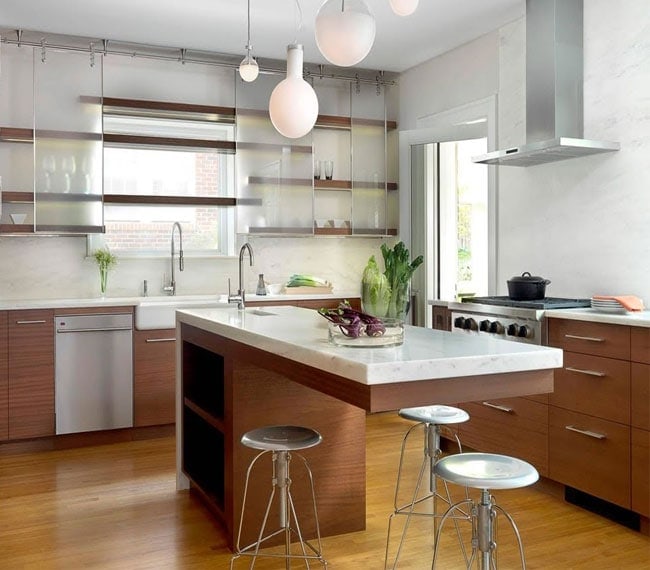 If your kitchen island is large enough, you can add some stools and chairs. A few stools or chairs to the center of your kitchen island create an extra seating space, or use them to create an eating area in the corner of the kitchen near a dining table..
Use vintage chairs as your focal point if you're looking for something extra special in your kitchen island décor. Vintage furniture is always popular due to its retro style and appeal, so adding it to your kitchen island will give your space a unique look that will turn heads.
Black stools are the perfect solution if you're looking for an easy decorating project. Stools made of natural materials and earth tones lend themselves well to any kitchen design, making them an ideal kitchen island decor option for any cuisine lover.
With just a few simple accessories, your kitchen island will look far more inviting and comfortable than ever! Great ideas lie anytime on small changes.
Need to dress your kitchen? 🪑 Discover how to keep your #kitchenisland functional and stylish with these decor ideas. #kitchendecor
Click To Tweet
Fast Decorate
The focal point of kitchen island design should be a unified appearance representing your taste and style. Get inspired by these nine island decorating ideas from the video below.
These are just a few ideas for sprucing up your kitchen island to match any aesthetic. A beautiful and practical area, ideal for hosting gatherings and preparing meals, may be achieved with careful consideration of color, texture, and lighting.
FAQ
What should I display on my kitchen island?
It all depends on what you want in a kitchen island decoration. Some popular themes include farmhouse decor, coastal decor, and modern styles. Whatever your heart desires, there's likely a theme or motif that'll fit the bill perfectly. Once you've decided on a type, start shopping for accessories like pots and pans, cups and glasses, and even serving pieces like bowls or platters. Add plants to take your kitchen island design up a notch!
How should I decorate my kitchen island?
Accessories, plants, and lighting are some of the most common ways to beautify a kitchen island. Decorating with accessories can be fun and easy – buy some delightful dishes or platters, and you're good to go! Consider using plants if you want to add more of an aesthetic punch. Alternatively, add decorative lights to take your kitchen island design to the next level.
How do you fancy a kitchen island?
How can I make my kitchen more exciting and attractive? Colors. Add drama to your kitchen if you choose bold color schemes for kitchen islands. Highlight an island with stylish and practical lighting fixtures. Using open shelves in kitchen islands to serve as attractive displays is increasingly popular. These shelves can show off anything from antiques to cookbooks and glassware.
How should I dress my kitchen island?
There's no wrong answer when it comes to kitchen island dressing! Whether you go with casual or formal attire, there's likely a style that'll fit the bill perfectly. Once you've decided on a style, start shopping for accessories. Add colorful flowers to take your kitchen island design up a notch!
Conclusion
Kitchen islands are a great way to add storage and counter space to a kitchen. As you decorate your kitchen island, keep the island design balanced and focal point-rich. Cluster pieces together, but don't over-decorate. Try out different island decor ideas to find the perfect fit for your kitchen. Add accents and accessories to complete the look of your kitchen island. Whether it's flowers, tableware, or kitchen gadgets, there's a little something for everyone on an island kitchen decorating project!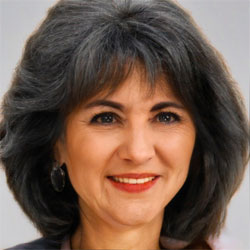 Sarah Morris is a passionate home decor expert, a how-to reviewer of furniture products, and a fact checker for Chosen Furniture. She is passionate about all types of design and prefers traditional, rustic, and modern. She has over ten years of writing and editing experience, covering the kitchen, living room, outdoor decor choices, and more.