When you purchase through our links, we may earn a commission. As an Amazon affiliate, we earn from qualifying purchases.
Article by
Dan S. Morris
Dan S. Morris is the Chief Content Editor and founder of ChosenFurniture. He covers high-quality furniture products designed to last, so he is the best contact for house goods advice.
| Updated on June 20, 2023
What is Burnishing?
Burnishing is a technique used in furniture finishing to create a smooth, polished surface. It involves rubbing or polishing the wood or metal with a hard object to produce a glossy effect. This process is often done by hand using specialized tools or machinery.
How Does It Work?
When burnishing wood, a hard object such as a bone folder or burnishing tool is rubbed against the surface in a circular motion. This friction generates heat, which softens the wood fibers and allows them to be compressed. Consequently, the character undergoes a refinement process that enhances its smoothness and fosters heightened reflectivity.
In the case of metal burnishing, a burnishing tool or a metal ball is rolled over the surface with firm pressure. The force applied helps to shape and smooth the metal, creating a polished finish.
Benefits of Burnishing
Enhanced Appearance: Burnishing can give the furniture a luxurious and refined look. The polished surface reflects light, making the piece appear more elegant and sophisticated.
Smoother Texture: By compressing the wood fibers, burnishing eliminates rough spots and irregularities, resulting in a softer texture. This enhances the tactile experience when touching the furniture.
Increased Durability: Burnishing helps seal the wood or metal, making it more resistant to moisture, stains, and scratches. This added protection prolongs the lifespan of the furniture.
Types of Burnishing
Wood: This technique is commonly used on wooden furniture. This application method is suitable for both soft and hardwoods, effectively augmenting the inherent allure of the wood grain while imparting a sense of dimensionality to the final finish.
Metal: Metal burnishing is often used to restore antique metal furniture or decorative pieces. It can remove tarnish, corrosion, or other imperfections, revealing the original shine.
Tools and Materials
Bone Folder: A bone folder is a smooth, flat tool made of bone or plastic. It is used to burnish and polish the surface of wood or paper.
Burnishing Tool: It is typically made of hardened steel or synthetic materials. It has a rounded or pointed tip, which creates friction and smooths the surface.
Metal Ball: A metal ball, such as a stainless steel ball bearing, can be used for metal burnishing. Its smooth surface rolls over the metal, shaping and polishing it.
Sandpaper: Sandpaper with fine grit may be used to prepare the surface before burnishing. It helps remove imperfections and ensures a smooth finish.
Tips for Effective Wood Burnish
Surface Preparation: First, it is imperative to cleanse the surface meticulously, ensuring it is devoid of dust or debris. Employing fine-grit sandpaper for surface refinement aids in the eradication of imperfections, thus achieving optimal results.
Apply Even Pressure: Apply consistent and even pressure to achieve a uniform finish. Avoid exerting excessive force, as it may damage the surface.
Test on a Small Area: If you're uncertain about the outcome, it's advisable to test this technique on a small, inconspicuous furniture area first. This allows you to gauge the effect before proceeding with the entire piece.
Use Protective Gear: When working with burnishing tools, it's essential to wear appropriate protective gear, such as gloves and safety glasses, to ensure your safety.
Can be done on painted furniture?
Yes, it can be done on painted furniture. However, it's important to note that the technique is typically used to enhance the natural beauty of wood or metal surfaces. Burnishing painted furniture may alter the appearance of the paint, so it's recommended to test it on a small area first.
FAQs
Is burnishing suitable for all types of wood?
Burnishing is generally suitable for both softwoods and hardwoods. However, the density and hardness of the wood may affect the final result. It's advisable to test the burnishing technique on a sample piece of the same wood before applying it to the entire furniture item.
Can I burnish my furniture at home?
Yes, it can be done at home. It's a technique that can be learned and applied with the right tools and materials. However, achieving the desired results requires precision and attention to detail. Starting with small projects and practicing before attempting larger pieces is always recommended.
How often should furniture be burnished?
The frequency on furniture depends on several factors, such as the type of wood or metal, the amount of use, and the desired level of shine. In general, it's not necessary to burnish furniture frequently. Once every few years or when the surface loses its luster is usually sufficient.
More Reads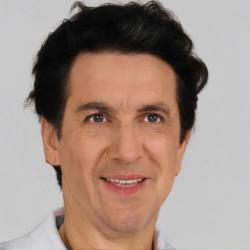 Dan S. Morris is a longtime furniture and design enthusiast with a passion for beautiful and functional arrangements and a human-centered approach to home decor that integrates the needs of people. He is the founder of Chosen Furniture. Dan and his team are faithful to serving you with savvy client-focused information and furniture reviews, with uncompromising integrity as the hallmarks of their service.