When you purchase through our links, we may earn a commission. As an Amazon affiliate, we earn from qualifying purchases.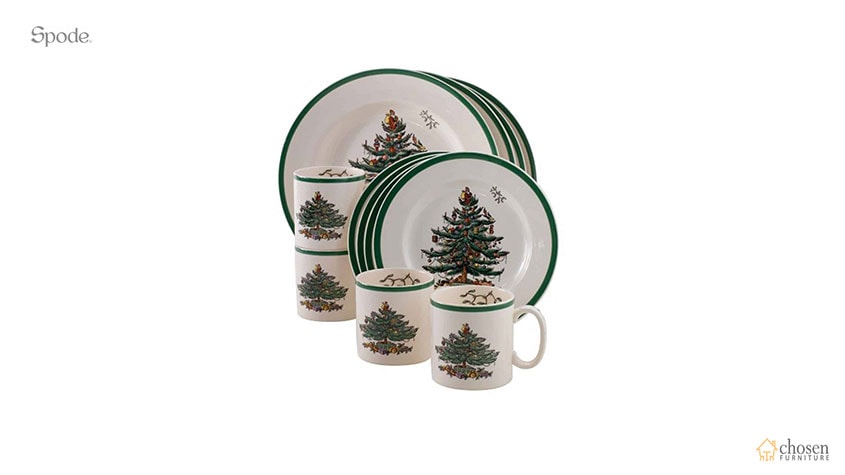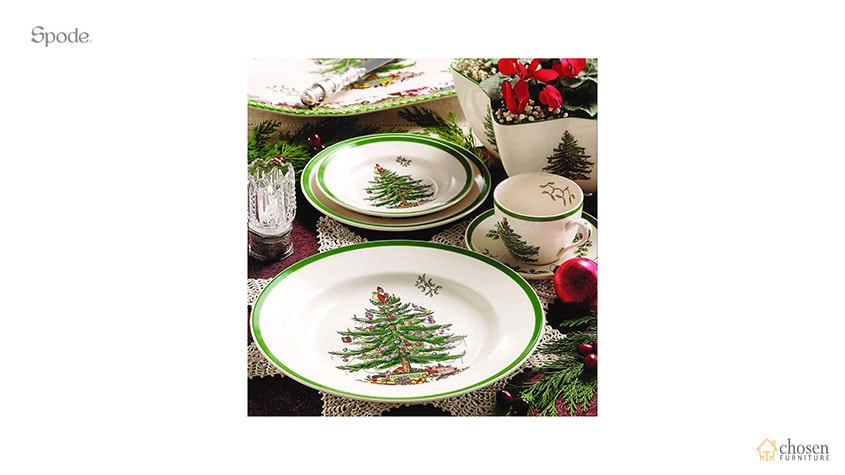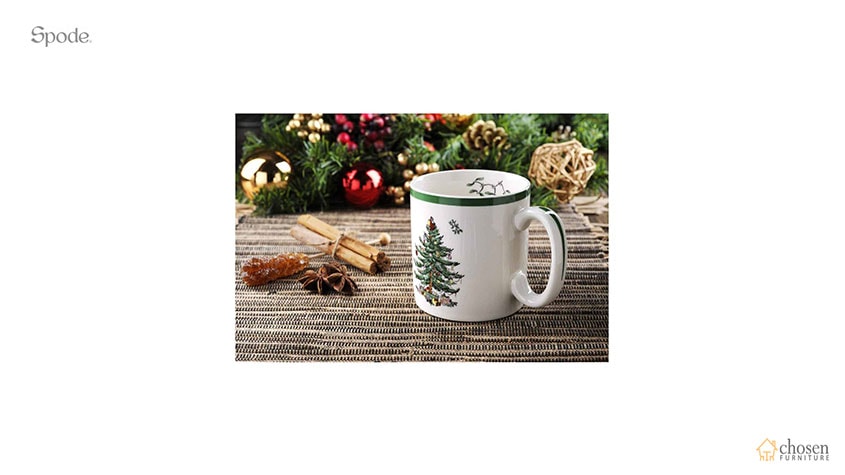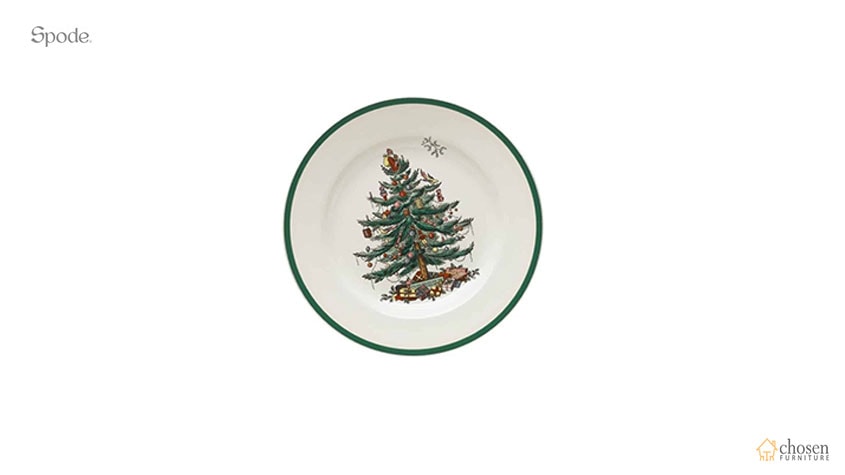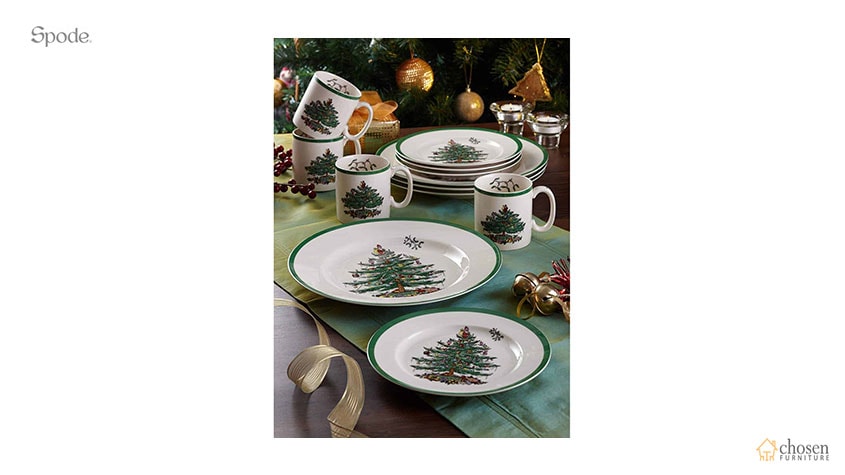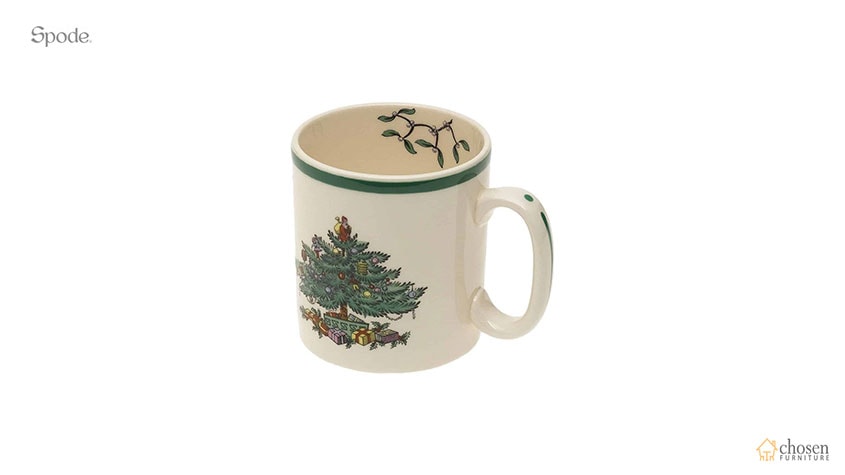 Updated on July 30, 2022
Spode Christmas Tree collection was originally introduced in 1938, designed specifically for the American market. It is the oldest holiday pattern in the US today and is loved by collectors for its nostalgia and warm recollections of past Christmases. It adds a distinctive charm to every table celebrating traditions and creating memories.
Spode Christmas Tree Dinnerware Set 12-Piece includes 4 dinner plates measuring 10 inches, 4 salad plates round at 8 inches, and 4 mugs with a volume of 9 ounces. This is the perfect family gift and a great way to start holiday dinners with friends and beloved ones.
Gracefully curved handles allow guests to easily sip coffee, cocoa, or cider from the mugs, while the dinner plates and salad plates recess slightly at the center to prevent spills while filling up at the buffet. Furthermore, the collector-worthy Spode Christmas Tree Dinnerware Set looks as beautifully displayed in an open cabinet or glass-front hutch as it does spread across the table for Christmas dinner.
Spode's exceptionally durable porcelain earthenware, set brings the appearance of fine China with the resilience of more practical tableware to family meals and other social events. Its milk-white backdrop sets a luscious holiday scene complete with ornament-festooned Christmas trees and piles of wrapped gifts, all framed by thick green banding.
In addition, a scattering of holly leaves and mistletoe sprigs tastefully accents the plates and the interior of each mug. Best of all, the classic pattern layers attractively with complimentary table linens, and it coordinates perfectly with matching serveware and other pieces from Spode's classic Christmas Tree collection. For exceptional convenience, the Spode Christmas Tree Dinnerware Set 12-Piece can be safely used in the microwave, dishwasher, oven, and freezer.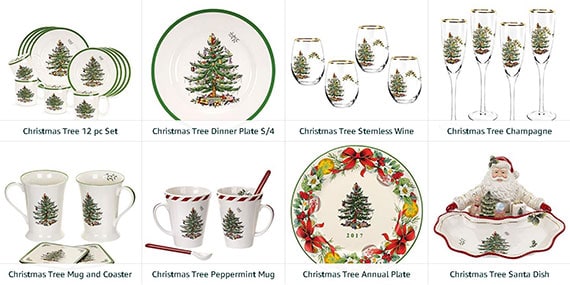 If you don't need all the pieces from this dinnerware set, you can buy a set of 4 Spode Christmas Tree Mugs from here. For more assorted Christmas serveware, bakeware, giftware and accessoriers from Spode Collections – click here.
Spode extensive, eclectic, and imaginative tableware, cookware, textile, and gifting collections to ensure you are brimming with ideas and inspiration!

FEATURES
Brand: Spode
12-piece dinnerware set, service for 4
Crafted of durable milk-white porcelain earthenware with rich green banding
Seasonal pattern depicts a decorated Christmas tree, colorful gifts, and holiday greens
Safe for use in the microwave, dishwasher, oven, and freezer
SPECS
Material: fine earthenware
Dimensions: dinner plate 10.5 inch, salad plate 8 inch, mug 9 oz
Product care: dishwasher safe, warm oven only, microwave safe, freezer safe