When you purchase through our links, we may earn a commission. As an Amazon affiliate, we earn from qualifying purchases.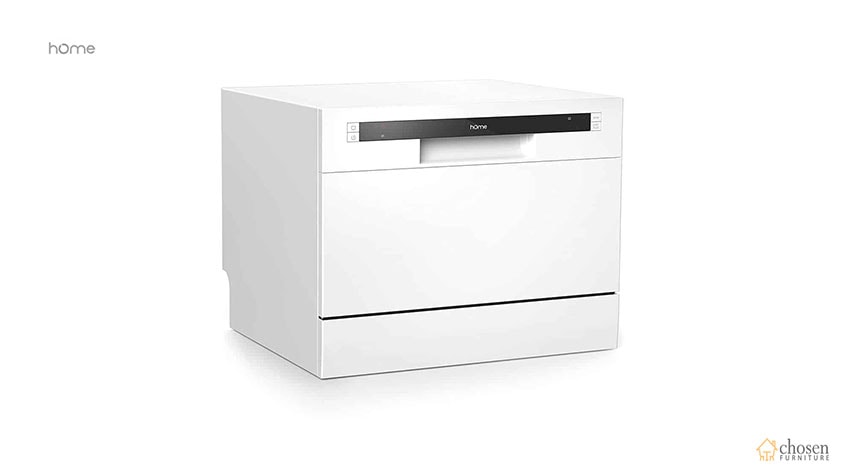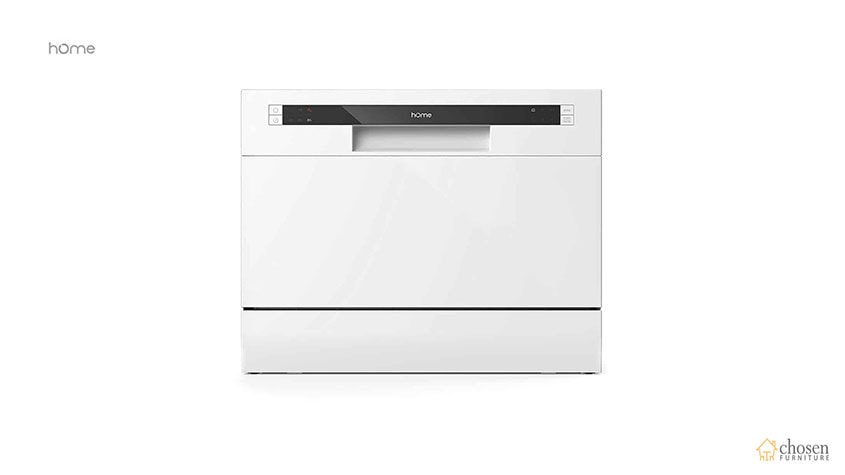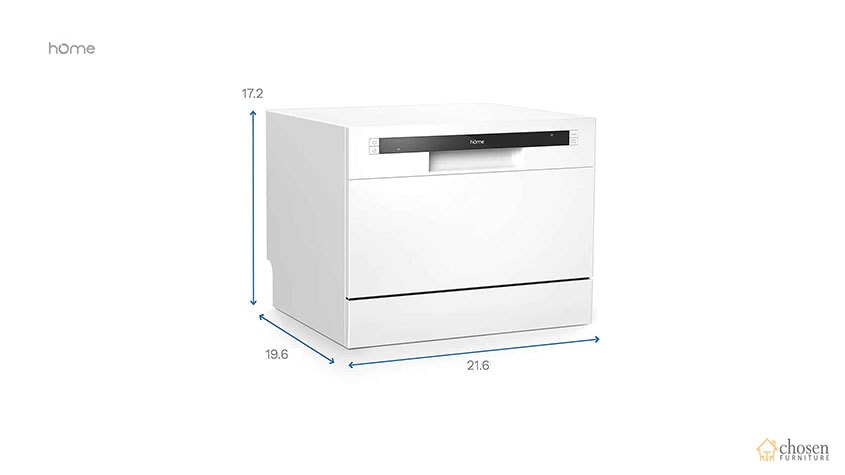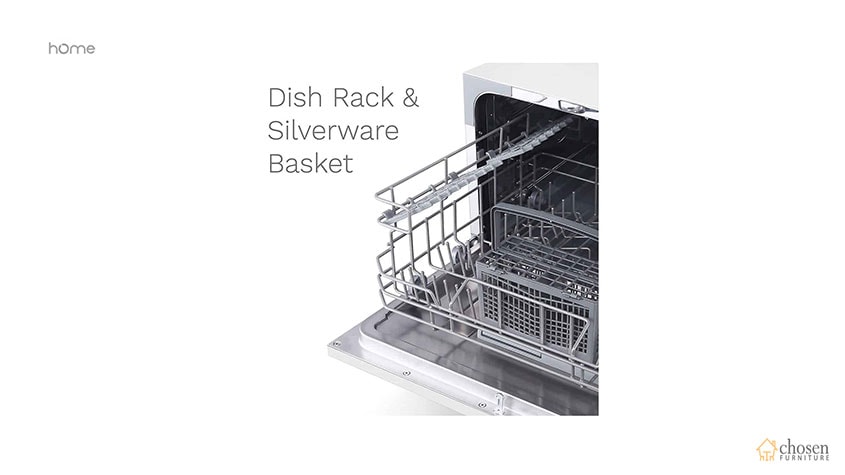 Updated on July 30, 2022
Save yourself and your kitchen sink from piles of dirty dishes. The hOmeLabs Compact Countertop Dishwasher is one of the best portable dishwashers on the market, due to its small size and lightweight. It's the perfect space-saving solution for small living spaces, apartments, and dorms. It may be small, but you get everything from an impressive 6 place setting capacity to 6 different wash cycles.
Designed with performance and convenience in mind, from the installation to operation, this compact countertop dishwasher is pretty easy to operate. It is a good choice for anyone who wants a dishwashing machine that does the cleaning job fast and effectively in a small kitchen.
There are plenty of features available for the hOmeLabs Compact Countertop Dishwasher, such as a faucet adapter, user-friendly controls, and a wash program selector for easy dish cleaning. The rinse aid dispenser ensures that you get streak-free clean utensils.
hOmeLabs Compact Countertop Dishwasher – Design
The hOmeLabs Compact Countertop Dishwasher is designed to fit on your kitchen countertop, at a width of just 21.6 inches and a height of 17.2 inches. This is optimal if you don't have too much space available in your kitchen. This hOmeLabs affordable compact countertop dishwasher has a nice digital display, four small white operational buttons, and an integrated handle. These features give this compact dishwasher a sleeker and contemporary look.
Internally, the hOmeLabs Compact Countertop Dishwasher has an impressive capacity that holds 6 place settings worth of dishes. So you can still clean up quickly and easily after a family meal. It even has a silverware basket included so that you can wash cutlery and utensils too.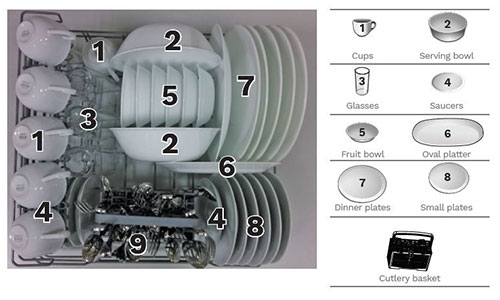 hOmeLabs Compact Countertop Dishwasher is designed to hold in one place:
6 cups
2 serving dish/bowls
6 glasses
6 saucers
6 bowls
1 large platter
6 dinner plates
6 dessert/bread plates
6 sets of utensils
This makes hOmeLabs Compact Countertop Dishwasher one of the best portable dishwashers in its category.
hOmeLabs Compact Countertop Dishwasher – Performance
Sure, it's compact in size, nonetheless, it has an impressive variety of functions. To start with, hOmeLabs dishwasher includes 6 different wash cycles. These cycles have been customized to suit all of your cleaning needs. For example, there is a heavy wash cycle for dishes with tougher dirt.
There is also a gentle wash cycle for delicate dishes like glasses and ornamental pieces. If you're in a hurry, there is even a speed cycle. Unfortunately, there is no drying element for this compact countertop dishwasher, but this is a rare aspect for all smaller dishwashers!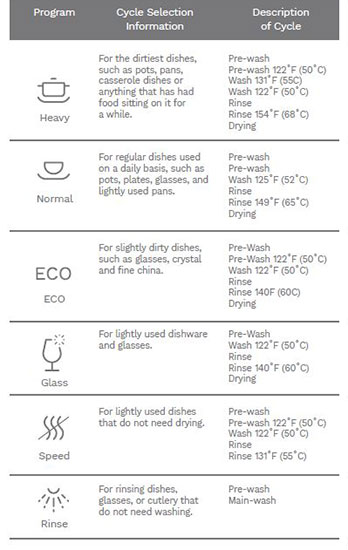 If you're environmentally sensible, hOmeLabs comes with an eco-cycle so you can save a bit of money with its energy efficiency.
For best performance:
Scrape off food particles before loading
Soften remnants of burnt food in pans
Place cups, glasses, pots/pans face down
Curved items should be loaded at a slant so water can run off
Allow sufficient space between items to allow cleaning of each surface
Ensure glasses and stemware are secure and balanced
Ensure breakable items are not sitting on metal cutlery
Do not overload the dishwasher
hOmeLabs Compact Countertop Dishwasher – Other Features
This top-quality dishwasher has a stainless-steel interior tub. This is the most durable interior material right now, which means you won't need to replace your dishwasher anytime soon.
The filter included is there to make sure your dishwasher stays clean and functional. The filter itself is even easy to clean. The Rinse Aid Dispenser it helps remove water from flatware, plates, bowls, and glasses. Rinse agents leave your dishes streak-free and speed up the dry process. This superb feature counterbalances the lack of drying option with this dishwasher.
The hOmeLabs Compact Countertop Dishwasher is easy to operate. To start a cycle, simply load the dishwasher, press the power button, select your cycle, then press start. There are light indicators to give you warnings such as when the Rinse Aid Dispenser is low.
There is also a delay start feature that allows you to schedule the start time of cycles to suit what you're doing. Another handy feature that helps you to save time, is the buzzer that sounds once a cycle has completed. This way, you don't have to keep checking the dishwasher to see if it's still running.
hOmeLabs Countertop Dishwasher is easy to install. With the use of quick-connect assembly technology, installation is easy even for the least experienced homeowner. All the parts you need to be able to assemble and install are included, so there are no extra parts that you would need to purchase.
This compact countertop dishwasher model is portable so you can take it with you to another place if you need to. Use it in combination with hOmeLabs Portable Ice Maker Machine Counter Top, and you have a super portable kitchen at your finger.
hOmeLabs Compact Countertop Dishwasher – Maintenance
After each use, turn off the water supply and leave the door slightly open so moisture and odors are not trapped inside. Never use abrasive cleaners or solvents to clean the dishwasher. Only use a dampened soft towel with warm water. To remove spots or stains on the interior surface, you may use a cloth dampened with water and a little white vinegar.
Inspect the filters for blockage after each wash cycle. To remove blockages, unscrew the coarse filter to remove the filter system. Remove any food and clean the filters under running water. Clean the entire filter assembly regularly (once a week) to prevent clogs and odors.
Use dishwasher polish wax on the exterior. Never use sharp objects, scouring pads, or harsh cleaners on any part of the dishwasher. If the dishwasher must be moved, try to keep it in the upright position. Never position the dishwasher on its side or upside down.
It is recommended you run a wash cycle with the dishwasher empty. Disconnect from power and turn off the water supply. Remove any water remaining in the sump area with a sponge. Leave the door slightly open. This will help the door seals to last longer and prevent odors from forming inside the dishwasher.
Detergent is necessary to clean your dishes. It's important to only use a detergent specifically made for dishwashers with your dishwasher!
Final Thoughts
For a portable countertop dishwasher, the hOmeLabs Compact Countertop Dishwasher comes with impressive features. It is built with a stainless-steel tub which is known for its extreme durability, and there are loads of features that make this is a very user-friendly dishwasher. It uses much less hot water than by hand washing, cleans great, it's super quiet and simple to hook up and use.
All in all, the hOmeLabs Compact Countertop Dishwasher is an excellent choice if you're looking for an appliance that offers all the features of a regular size dishwasher yet doesn't take up too much space in your smaller kitchen and it can be portable. In the end, everybody will love it and finds it extremely helpful instead of having to hand wash all the dishes.
Pros
Effectively offers streak-free dish cleaning
Cleans dishes effectively
Efficient wash cycle time
Assembling and setting it up is very easy
Energy efficient
Cons
The manual isn't clear, especially with the inlet and drain ports setup
FEATURES
Brand: hOmeLabs
Small, compact and portable dish washing machine
Made of stainless steel
Program selector has 6 wash cycle options
Features a quick connect assembly
Can dry plates, mugs, and glass without marks or streaks
Easily sits on countertops or tabletop, requiring less space
SPECS
Dimensions: 21.6 x 19.6 x 17.2 inches
Weight: 44.1 pounds
Power: 120V / 60Hz
Hot water connection: 120F
Energy Star certified
If you liked this article, you'll also be interested in:
Package includes:
Cup rack
Detergent dispenser
Cutlery basket
Spray arms
Basket
Filter
Rinse aid
Drain pipe connector
Dispenser inlet pipe connector